Thank you so much for your support, friends…
Aur mujhe gadi chalana nahi aata…she threw a bomb on them.
What!?? Everyone now was scare for their lives.
Thoda bahot toh chala leti hu…you know dad couldn't allow me but main bhi unki hi beti hu…i bribed my driver who wouldn't either allow me but then he couldn't refuse Geet Handa.
Aise hi mein practice kar leti hu…she was blabbering continuously ignoring everyone shock stares.
It was Maan who came to his senses first and grabbed the wheel, stop the car right now, Geet Handa.
But Mr. Khurana, I know to drive bas chalane thodi problem hai. she pouted.
I said, stop the car!
But mujhe sikhao na,
Geett…
Okay…don't shout, I am stopping, and she angrily stopped the car, storming out of it.
Maan took his place behind the wheels and geet again sat near him with puff face.
Now tell me, from here where we have to move!? He waited patiently as everyone behind him left sigh of breath.
Geet didn't utter a single word but turned her face away in anger.
Geet…
Geet beta…finally Raj called her to which she has to oblige and looked behind.
Dad please, first ask him to teach me driving then I would surely help him out now.
You serious!? We are stuck here in the middle of the night on the lonely road and you…
Kyon Mr. Khurana, dar gaye…she gives teasing look.
Geet, it's not the time to play some game. Atleast think about them not for me.
Unhe kaunsa dar, jab Geet Handa unke sath hai. Kyon dad?
Bilkul beta…Raj gave her cheeky smile.
Dad!!
Maan bete man jaiye,…I am tired son. dadi told with small face making geet look at her, for a moment she felt bad and looked at her to utter sorry but when she looked Dadi gave her quick wink playing along.
Geet giggled making Maan furious now for he didn't noticed dadis antics behind him.
Meine tum jaisi battmeej ladki aaj tak nahi dekhi. You are so low, he gritted out under his teeth.
Geet instantly became silent, she had never thought something like that coming from him. She fluttered her eyelashes to control the pain which slit through her heart. She was not the person to mourn over small scolding but the way he use words for her left her shatter.
I am sorry!! She whispered slowly with blank face and kept looking at the lonely road.
Maan…aap kyon gussa ho rahe ho beta…hum toh..
Leave it Dadi ma, I am not in a mood now. I know the route from here…we will reach just in few minutes.
Everyone turned silent, knowing about his anger well they thought to remain shut now.
It's Alright maa, we must move now, it's already dark.hum Ghar Jake baat karenge. Raj said.
….
When khuranas reached home along with geet, dadi ma apologies, Geet beta Hume maaf…
But geet held her hands, yeh kya kar rahi hai aap Dadi ma. Don't embarrassed me further, aur Maan ne jo bhi kiya thik kiya. He loves you alot dadi ma and he is just worried for his family.
But beta, Maan ko aise baat nahi karni chahiye thi..Raj also said standing beside Dadi ma.
Dad, I have no grudges against him, i totally agree it's my fault, I went overboard with my teasing…he did right thing.
Yeh tumhara badappan hai beta, that you are saying like this, he patted her head blessing her.
Dad pls…she blush slightly, now I should move… kafi raat ho chuki hai.
What!! You are not going anywhere!? This time sumitra spoke, she couldn't believe this girl even talking about leaving at this late night alone.
Kyon nahi, mujhe ghar jana toh padega, I just came to drop you guys. Geet pouted.
But beta itni raat Gaye, how will you go!? Dadi ma said her wory.
Why not, dadi ma, jaise main yaha aayi waise hi, she giggled.
Geet majhak nahi, i wouldn't let you go at this late hours of night. Dadi told sternly holding her small arm.
But Dadi ma, why are you worrying, mujhe aadat hai. Aur waise bhi, mein kaha akele ja rahi hu. Driver toh hoge na sath mein.
Still dear, we won't allow you, stay here for the night and go Tomorrow, I will talk with your father, Mr. Handa. Raj said.
What!! I cant sleep without my room dad, and you are saying about staying here…how would I?
Geet spoke with widen eyes.
Enough!! No more arguments, you are calling me dad, so obey the words of your father. He spoke pointing finger at her making her shut thereby.
Tumhare dad thik kah rahe beta, sumitra said lovingly holding her arms. Let's move, I will show you the room. She dragged her along with her upstairs..
Sumitra had started liking this girl already, they didn't had girl child, she loved Annie like her daughter but they too stay abroad that she didn't get chance to pamper her.
Now seeing this small girl, her mother heart craving to fulfill the wish.
…..
Maan had stormed in his room angrily leaving his family downstairs. He had come to admire this little girl and has liked her antics somewhat but when she ignored dadis words , his temper rose and he lose his cool.
He could tolerate anything but not his families discomfort. Not little hurt to his family.
That girl, manners naam ki koi cheek nahi hai usmein. She never know to respect elders, atleast dadi ma ke health ka toh khayal kar lena chahiye tha.
He suddenly stopped realizing what he is blabbering…what the hell I am doing…
Why do I expecting something like this coming from her, woh toh bas ek stranger hai…no now we are going to bound in relationship. His heart skips a beat thinking about it. He somehow couldn't accept her behavior…he had been silently wanted her to respect and love his family like he does. But why he is expecting…she is just a small girl , Maan…mistakes happen from everyone.
But this doesn't mean she disrespect her elders.
Maan…he was pulled out of his thoughts and looked behind to find Dadi ma on the door.
…..
Agar kisi cheez ki jarurat ho toh bula lena beta…said sumitra before exiting the room.
Geet looked around once again, the room looked stylish yet aesthetic, having khuranas touch.
She roamed around once looking every nook and corner of the room. She checked everything once then went and stood in the balcony. Darkness engulfed the surrounding however there was lights in the patio and garden below still she could imagine the invisible monsters and hosts of the night.
God!! What the hell i am even doing standing here alone. Cursing herself she littarally ran inside her room shutting the door of balcony.
….
Maan beta, woh gadi mein jo kuch bhi hua… Geet ki usmein koi galti nahi hai, son.
Dadi ma mujhe is bare mein koi baat nahi karni, na hi us ladki ke bare mein. Said Maan turning his back to her.
Maan aap aise kab se behave karne lag gaye, you was never like this. Wahi ki baat wahi chod dete the aap, that's what Maan Singh Khurana is. Am I not right, son!? Asked dadi surprise with his overreacting.
Dadi ma you know what my family is to me, said Maan, although surprise at first hearing his dadis words.
Yes, son I know, i am not saying anything on that matter. I respect your feelings son, but try to seee other side of this incident as well…you are assuming everything wrong.
Maan turned around hearing her.
Hum toh bas mazak kar rahe the bete, Geet knew that that's why she played along not that she doesn't care about me or elders. Dadi revealed leaving Maan in pool of thoughts.
Seeing him silent she continued, woh toh bas bachchi hai bete still she shows so much understanding or itni raat Gaye humare sath akele chali aayi just to drop us home.
Suddenly Maan realized something and looked up, kya woh chali gayi…?
What are you saying, how would we allow her to leave at night. Humne unhe raat ke liye hayi rukne ke liye kaha hai. She is in the guest room now at your left.
You did right, Dadi ma. Now you also go to your room and rest, did you take your medicine he asked guiding her to her room.
He left Dadi to her room and was going to his room but stopped suddenly at the door of guest room.
His hand itched to knock the door but he took his hand back and rushed to his own room.
….
Geet put the lamp on and laid on the bed. She took the cushion hugging it to her chest, and tried to fall in sleep.
After a while she opened her eyes, feeling eerie silence in the surrounding. There was no sleep in her eyes…she couldn't sleep in new place and new bed…she began twisting and turning on the bed, one leg dangling down…the her feet coming to head post…still she couldn't sleep.
Suddenly her eyes were to the glass door of balcony from where she could see some shadow.
God…ghost…she whispered trying to see what it is really…when it dawn on her that it was only the dark shadow of the trees.
Geet, tu bhi na bilkul pagal hai. If someone get t know about your fear for non existent creatures, they will make fun of you, darling! So stay calm and mature! She tried to compose herself but couldn't get her mind off of the fear.
She finally changed her position still couldn't sleep. She strolled through her phone for a while.
It turned midnight, now she has had enough of it, and thinking something she got up walking out in the lonely corridor.
Ram….ram…ram…she was mumbling with sweaty feet reached to the only room near was her. She opened the door slowly, thank goodness it was not locked.
She remembers about Sumitra saying that it's maans room.
She entered steadily locking the door behind… slowly she took step near his bed, seeing him sleeping peacefully small smirk came across her face.
Meri neend kharab kar ke khud yaha achese so rahe hai, mere Jijaji.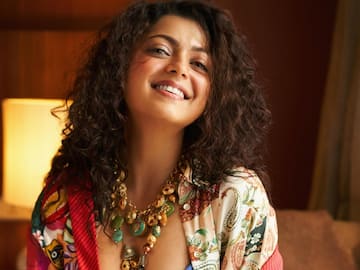 Now time for revenge, my brother in law.
She smirked naughtily and climbed the bed, cuddling to him without second thought.
God, kya body shody hai…what an biceps…she admired it silently whispering to herself. Then hide her face in his broad chest feeling is muscles. He had changed into his tracks and vest.
Maan stirred and his sleep broke feeling soft weight of someone on him. He switched on the lamp beside his bed and got the shock of his life.
Tum!?
Geet moved her head up giving him full tooth smile, ha mein…
What the hell are you doing here? He tried pushing her apart, but she cling to him like second skin.
Mujhe neend nahi aa rahi thi, and ghosts were torturing me, so I had to come to you.
What!? He was frustrated hearing her explanation. You were not sleepy, so that doesn't mean you came into some mans room and sleep on him.
You are not some man, but Mr. Maan singh khurana, she replied cheekily.
Look Geet, i don't have time to argue with you now, get u and go to your room.
But mujhe waha neend nahi aa rahi and i am so scared of ghosts, she pouted making face.
That's not my problem, aur ghosts hote nahi hai hai.
Woh toh mujhe bhi pata hai, still i am scared, what if there is someone remain behind…
What!? You are really something, he found her talks amusing.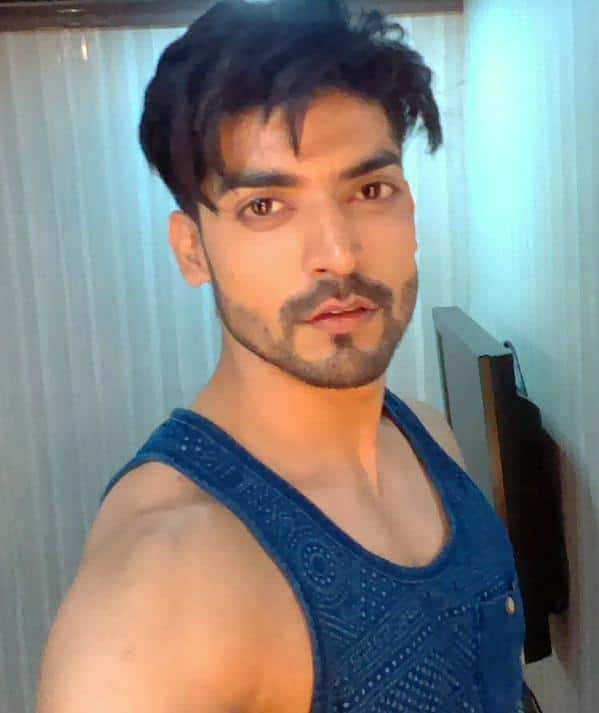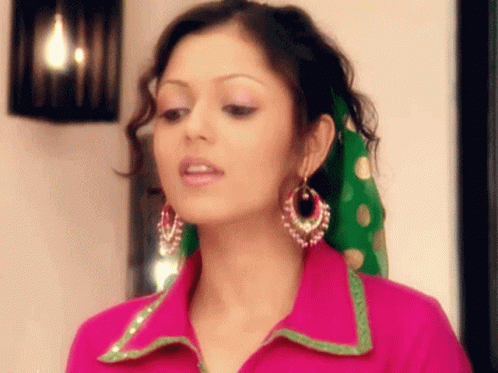 Hai na, woh toh mein hu , ek sidhi si sadhi si..bholi si …choti bachchi..she said rubbing her face to his chest creating havoc in his senses.
Tum aur bholi…not possible..he gave lopsided smile.
Thik hai, kuch bhi bolo but let me sleep here, mujhe waha dar lagta hai. She hide her face in the crook of his neck.
Alright, you are scared, then sleep there, he showed her the couch placed at the corner.
He would have easily send her to his parents room but he wouldn't disturb them in any way. He could see her genuinely scared however she tried acting naughty.
Geet pouted, nahi mujhe yahi sona hai, sir waise bhi mujhe apne teddy bear ki adat ho chuki hai…there is not one in that room.
What???
Precap :
Mein teri Barbie girl
Tu mera Teddy bear….
Hope you are enjoying it as much as I m while typing…
I see 5 likes decreased on last update, i understand some might not like the concept but I have myself read few stories on maneet some years back, where age gap was shown of 15 years only also, brother in law and sister in law relation.
I loved those ffs so much that I thought to write my own FF on same concept according toy own imagination.
And Mehbooba readers must know my writing style and twists n turns to unite maneet at the end…so don't worry about that…
This is maneet ff, so maneet is the only lead couple here and will unite only.