First strike
rama rama …….
(hai rama rama ho
hai more rama
dil main macha hai kyon
koi hungama
She walked out of washroom in just a towel wrapped around her small yet curvaceous body. She tapped her wet feet to the music which was buzzing loudly in the room.
She pouted her lips watching herself in the mirror as if imagining her invisible lover.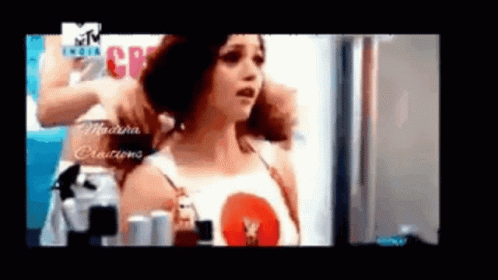 aayega koi
bahoan main leke
chumega mere
yeh lucky lips
aai hai ha hhh hh.. ) – 2
She screamed in excitement just imagining all sort of dirty things in mind once she have a official boyfriend…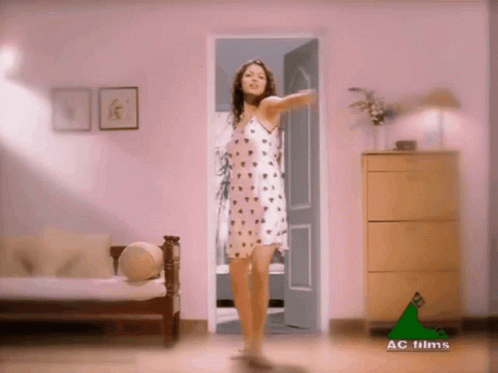 gudgudisi hone lagi
iss jahan main khone lagi
kyon jagi jagi sone lagi – 2
kutch naya sa ehsaas hai
in labon pe ek pyaas hai
yeh dard to zara khaas hai – 2
She dried herself still dancing to her own tune and changed into new set of cloths.
Geet….
Her friend came rushing with magazine in her hand, floating that before her eyes and she turned volume down to speak with her friend.
Nishaa … Geet screamed in anger for her act.
Mein kitne der se tujhe aawaj laga rahi hu, atleast mujhe room mein ghusna pada…Nisha scorned.
How many times I tell you to lock the door..aadat daal de…what will you do after marriage…
Shut up, Nisha ..don't lecture me like my family.please spare me, Geet got irritated hearing same ramble from her like her family. She turned her attention to the posters hanging on her wall.
First let me meet my hunks…and she spread her arms on the wall to one of poster.
Oh hi handsome…
jayega koi betaabi leke
dekhega mere
yeh lucky lips
aai hai ha hhh hh..
Nisha rolled her eyes, seeing antics of her crazy friend as she gave look to the posters of Celebrities and not the forget her recent crush, named Aarman Malik heartthrob of their college, hanging on the wall in a form huge posters.
Use chod aur ise dekh, new hunk in our city. Nisha distract her, shoving the magazine in her hand.
There stood Maan Singh Khurana in his all glory in the cover picture. His looks, amazing body clad in business suit, his aura, the magnificent personality everything about him left her mesmerized. She stood enchanted by only his pictures as she flipped the pages of magazine…going through small article about his life, business and success.
She again looked back at his eyes, something in them pulled her towards him. It was enchanting…
He is coming back to Delhi after 4 years now.
When…
Anytime soon, sweety…Nisha had smug look on her face knowing well what's going in her friends devil mind.
I am waiting desperately then, for your arrival Mr. Maan Singh Khurana. He was more than elder from her but that didn't deter her from getting attracted to him.
….
Geet..how many times I told you, her father stopped her like always before she take a step to walk out.
Go and change into something decent. You are not going out into this cloths. He told in firm voice…which leave no room to disobey his command for geet.
She pouted and stormed upstairs not before giving furious glare in her mother's way who was all the way smirking seeing her getting scolding from Raj, her husband.
I told you umpteenth times, tame her before hand only…ek din apna mooh kala kar ke chodegi yeh ladki…Neha didn't leave a chance to taunt her.
Geet who has came changing into pair of shirt and jeans, stopped before her, sure one day you will see this day but there is one change in the tale…the girl you are referring to is your lovely daughter, Sam…
Geettt… Neha got up hastily not before slapping her step daughter across her cheek.
Geet didn't get the time to react what happened…but when Nikita raise her hand again for second slap she caught her wrist…
Don't…show your all those rights on your own daughter not me…she jerked her hand away furiously.
Is this the way you behave with your mother, Raj rushed to her in anger.
She is not my mother, and tell your so called wife to not to mess with me, or else, anjam bahot bura hoga…Geet glared at Nikita furiously who was doing the same.
Now that was the last stroke , next she received another slap from her father on her other cheek making her lip slit.
Enough!! I seen enough of your tantrums.
Geet knew if she say a word more now, her father will stop her going out, even her college going also. So she kept quiet and murmur small sorry to both of them before rushing out from there in anger.
…..
Yeh kya Geet itna make up kyo fas rahi hai…pinky objects her not knowing the real reason behind her act.
tu chup kar ek minute, pinky…aah…she wince feeling her swollen cheek. it pained badly after touching it.
kya hua hai geet? pinky asked worriedly.
nothing…leave it..let's go to college…mujhe ammy se bhi milna hai aur phir lecture bhi miss nahi karna..
ha .. ha..janti hu…tumhara dil nahi bharega without flirting around. pinky too change the topic seeing her not comfortable to share her worry with her. she guessed what must have happened but thought to stay quite on this as she knew Geet doesn't like to show her weakness to anyone…
For the world she was flirty and witty Geet Handa but real geet behind this facade, only she knew… the real geet was beautiful not sexy, beautiful from inside and out…intelligent one who top her board exams in the town. the down to earth and innocent person. that's the real friend of her.
…..
One Evening,
When Geet returns from her college, there was surprise awaiting for her. As soon as she stepped inside the mansion…
Here she is…my second daughter, Geet Handa!!
Geet turned towards the sound to find her father seating with some guest.
Geet beta come here, Raj called her.
She unsure took steps to reach near them. Her gaze scanned the unknown faces before getting hook at one known personality. She couldn't move her eyes for a moment absorbing the truth that he was really here. Her new crush…
This is Savitri Devi ji, tumhari dadi ji ki dost, our family friends, Khuranas.
Aur yeh rahe unke pote…
Maan Singh Khurana…Geet completed with tinge of naughtiness before her father would introduce her. Her heart had skipped a beat seeing his handsome figure sat across the couch.
(hai rama rama ho
hai more rama
dil main macha hai kyon
koi hungama
aayega koi
bahoan main leke
chumega mere
yeh lucky lips
aai hai ha hhh hh.. ) – 2
But she had ignored it for the time being not wanted to make herself embarrass before the people.
She saw his eyes gleaming with surprise… before he gave her an warm smile.
Inhe kon nahi janta, Dad. Abhi abhi Delhi wapas aaye hai, if my guess is not wrong…
She flaunt herself mentally, thanking Nisha for the magazine.
Your daughter really knows everything… Dadima had wide smile plaster on her face with eyes filled with warmness for the girl.
Yes, she is quite intelligent, sabki khabardari rakhti hai.
I am happy to put this proposal of marriage in your house.
Hearing Dadi ma her eyes widen in shock, what, her marriage! That was the first thought came to her mind….but she is too small, how she would handle this big man…she thought with cute pout.
Kya hua beta… Dadi read her expression curiously.
Nothing Dadi ma…then she stopped, you don't mind me calling you….
Oh leave the formalities Geet…dadi shrugged her shoulder, "you can call me, abhi toh hum samdhi ho gaye.." Geet turned her quizical gaze to her father who seem so happy, "yes Geet, they are here for Maan and Sams marriage proposal…
What….!!"
To be continued…
Next after proper response from my readers….please give your reviews so that it encourages me to continue with the story. Please press like (reaction ) button if you liked and want to read further update so that I can tag you people.