Chapter 25
Geet looked at the way he rushed out of her sight again. This has been happening from last two days. He is ignoring her, it could be clearly seen as whenever she came into his sight he just moved away from there not even giving her chance to utter a word.
She was confused, frustrated or what not, now why this strange behavior again…what does she did now. 
No Geet, mere khayal se you never did anything wrong , last time bhi nahi…abhi bhi nahi…she pouted thinking so.
Yes, it must be again his own assuming and weird thoughts.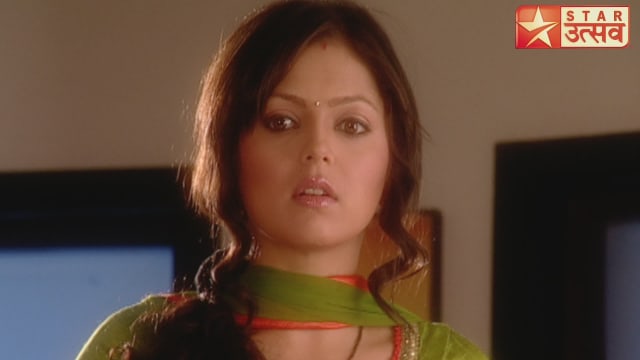 Although she was getting impatient to talk with him…to tell him about her new college…the adventure dadima and her was doing in last two days. 
Geet had finally after much thinking came to choose the arts faculty to study further. Dadima had encouraged her also to go further with her decision…not only this she had made few calls setting up everything for her granddaughter in law or could say, grand daughter. Then both dadi and poti had gone to the best college in the city to get her admission.
Geet was so delighted with the thought of going to college again. She missed her school…her friends her study….and exams…now she would be again living all, differently although.
But the thought thrilled her, now she would be doing some useful atleast…she would do best, try her best and work hard to earn money for her mother's treatment.
Geet knew she had Dadi ma with her who would do anything for her and her mother. Still the thought of doing something on her own pleased her heart. It sent satisfaction to her whole system.
….
Maan beta, I have one work for you.
Kahiye dadima, what I have to do for you? Maan sat beside his grandmother on the bed.
Not for me but for your wife, son. Don't you know?
What!? What I don't know. Kya kiya usne..
She did nothing but I have got her admission in *** college of Delhi.
His expression changed from surprise to blank…he didn't know how to react for he knew nothing about his wife.
Yeah…she did tell me that..he lied giving her small smile.
Maan, kuch problem hai…aap kuch pareshan lag rahe hai.
Nahi toh Dadi ma. You are worrying unnecessarily.
Sab thik toh hai na beta…
Dadima, i am alright…
Then you didn't go out much this days.
Aur jab mein Ghar pe nahi hota toh aap preshan ho jati hai, now when I am at home , you are troubled.
Aisi baat nahi beta, Then after a while, she patted his cheek affectionately, I just want your happiness and that I could see from the time you married Geet.
Maan couldn't say anything much as still her crying and each word hammering in his mind. She was already upset and what I did, i couldn't make her happy atleast I did have right to give her pain. Par wahi Kiya meine without thinking about her condition. But still he was also frustrated by his nightmares and betrayal.
Maan…
Before both could continue, Geet barged in like a storm, dadi ma…aap yaha hai, i am searching you everywhere. She pouted and sat on her knees beside Dadi.
Kyon dhund rahe the Hume…? She asked affectionately patting her head.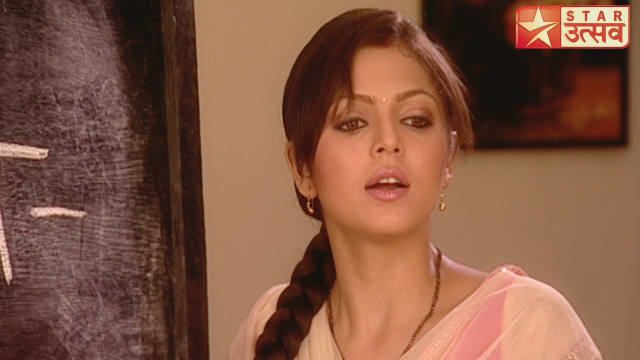 I was wondering kaunsi sari pahnu karvachauth pe aur you know mujhe sari pahna aata nahi…it was Maan who…she was blabbering like her habit but before she continued further Maan interrupted knowing where she is going now in her talks.
Dadima, you must be tired, did you take your medicine now go to your room and rest. Said Maan getting up holding her hand.
Yes, i took my medicine, Geet hai na…meri beti Mera pura khayal rakhti hai.
Dadi ma I was saying…
Yes beta, thays what I came to Maan for….he is taking you to shopping tomorrow, for karvachauth also for your college…sab shopping kar lena…
But you have clothes Dadi ma.
Woh purane hai, air bas kuch hi hai, said Dadi sternly as geet had shown her cupboard to her.
Aur mujhe ismein aur koi bahas nahi chahiye. You are going and maan taking you out that's final.
She told her decision giving no room for arguments to both of them.
….
Next day,
Both went to shopping as per Dadis order. Maan took her to one of the best boutique in the city. Dadima had already called the owner of it who happened to be his friends daughter.
It made their shopping more easy as they got all desire dresses for geet. 
It turned evening and maan was hell tired , he didn't even had the breakfast for overexcited Geet had dragged him out early in the morning.
Are you finished? He asked in low voice having no energy left as both reached the counter.
Ha..woh ek dress…but she stopped looking at his face. He looked famished, she felt bad now.
Um yes Maan. Let's hurry, and both paid the bill walking out.
I am sorry, hubby. Geet apologies sincerely as both walked into the lonely parking. She wiped his sweaty tired face with her soft scarf making him sigh.
If it wasn't for Dadi ma, Geet I swear I wouldn't have been roaming whole day with you. He hissed angrily and began walking ahead.
Yes i Know! She pouted but couldn't stop admiring him…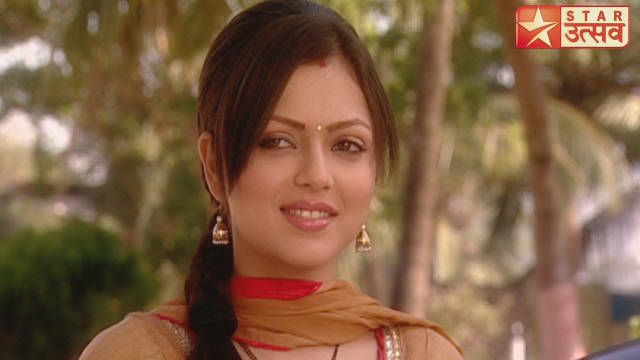 Atleast for Dadi ma, you agreed to come with me…thank you…she shouted behind trying to match his angry strides.
But he was so fast , she was left behind. Maan, it's my first karvachauth, and you…. suddenly her words stopped.
There was complete silence in the atmosphere. Maan stopped walking and realized she stopped suddenly speaking. He looked behind to see her nowhere. She has suddenly disappeared…
Geet….he was startled, there was no voice he rushed to the place where he could see one bag which she was carrying has been lying on the floor.
Geet…he again called and waited for her response, this time he could hear soft bangles sound. He knew she wore bangles in her wrist.
He quickly moved to the sound and watched her feet was dragging away behind the cars.
His eyes widen in rage, he tighten his fist assuming what must have happened. Without waiting further he ran behind her and caught her sight which boiled his blood to no extent.
Geet was captivated by few goons by either side, her mouth was clasped by one goon tightly si that she couldn't scream , while other three were dragging her away mercilessly. She was whimpering and struggling meekly in their strong hold.
Geet felt her life coming back seeing him standing there glaring those goons.
Before anyone would react, Maan stormed angrily towards them and strong punch was landed on the goons face.
But his movements halted when other two goons held him back from behind.
Maan…she screamed seeing one guy was ready to punch him but before that faced his touch Maan dodged it cleverly and pushed them back. He freed himself from their clutches, and fought with those ruffian furiously, he rescued her from the goons clutched and broke his arm harshly making him scream in pain.
He bashed everyone ruthlessly until all spite blood…
Geet couldn't handle much violence, Maan enough…she tried stopping him, her voice was meek, she was going to fall any movement.
However, she walked up to him, plz Maan stop…" 
Her meek voiced reached him and he stopped, throwing almost dead of the guy away mercilessly.
Geet, you okay? He cupped her face, seeing her worn out….
I am not feeling good, Please take me home. She held his arm, Maan lifts her in his arms carrying her to the car.
to be continued…
Please like and comment… plz support me by like and comments…it makes my day. 
<
p style="box-sizing:border-box;color:#333333;font-size:15px;line-height:20px;margin:0 0 15px;overflow-wrap:break-word;padding:3px 0;text-align:center;">