Geet by now was so angry and upset, "I either not want to work in any corporate." She cried rushing away from the table least she wanted to argue with him more and hurt herself again.
Chapter 19
What's wrong with you Raj! Rula diya na bachchi ko..dadi ma scolds.
I don't know what black magic she has done with you dadi ma, this time Maan got up defending his father. He didn't like her talking with his father like that. She argued he knew but never had imagined her doing same with his father.
All failed to notice her innocence behind her behavior, she only considers all her own that made her argued with them.
How could you speak like that about your own wife. Dadima scolded him as well.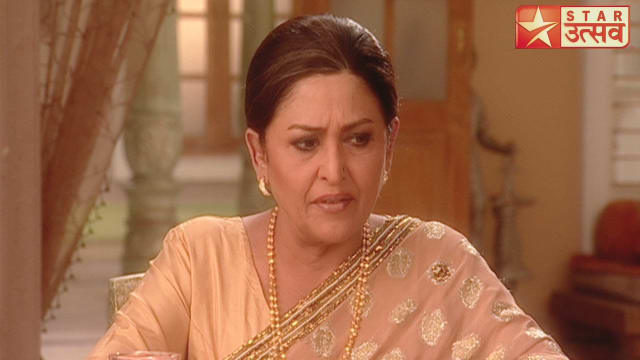 Whatever you both think, doesn't matter to me but beware if you hurt her again. She is daughter of this house. Humari Jaan basti hai unmein so beware before hurting her. She was on the verge of breakdown now. She really meant the words, she didn't had daughter not her son. Her daughter in law also demised early leaving her craving for daughter. 
When Geet came as daughter in law in this mansion. She didn't behave like the one but always shows her authority over everyone like her own she considers everyone her own family. She became the ladli of household even servants couldn't see tears in her eyes. 
Dadi ma, ma…both simultaneously rushed to her not before cursing Geet in mind. 
Dekho woh bachchi hai, but could have told her in nicer way she would have understood. But you way of talking was not good, son.
Yes, i understand mother. Henceforth this won't happen. 
I believe it will not. Or else mujhse bura koi nahi hoga, she darted furious glare at both ways.
Both shared a look to each other then back at Dadi ma, leaving sigh.
….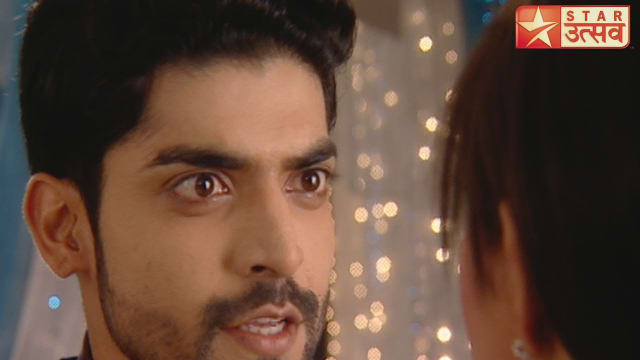 What's that all? Kya tamasha tha woh dinner table pe. Maan blasted as soon as he spot her in the room. She had till now calmed down , making herself understand that her husband and father in law need time to accept her yet . They will understand her one day.
Meine koi tamasha nahi kiya,how could you say so. .. I was just asking about my job.
Is tarah se baat karte hai, and dad once told then you have listen to him. How dare you argue with my dad.
Woh mere bhi dad hai, haq hai mera unpe. 
You are crossing your limit now. 
Meine kbhi Aisa nahi kiya. Na jane aap muje kab samjhenge, her throat chocked. Yes I argued a little but wasn't that my right as his daughter. she mumbled to herself.
Mein samzna bhi nahi chahta, I already understood the girl you are! He turned his face not able to bear her sadness.
Kya samjha hai aapne mujhe, if you know me well then would have understood my need to do something on my own. My need to be loved and cared, my need for the father. Aur waise ghatiya iljam nahi dalte mujhpe. She blasted having bearing enough.
Jo sach hai use tum thukra nahi sakti. he pinned her suddenly to the wall busting in anger.
Yes but I can deny the lie which you are speaking, she widen her red eyes in anger. She would not fear from him today. Jo hona hai ho jane do. Dadima Jo bhi pata chale uske pote ki kartute. She thought ruefully.
Mein jhut jah raha hu?? Hu..? He clutched her arms harshly making her cried in pain.
Yes…you are lying, because you don't know the truth, she sobbed seeing his behavior but let me clear one thing, aapne kabhi sachchai janne ki koshish ki..? Bina matlab ke mujhpe iljam laga diya.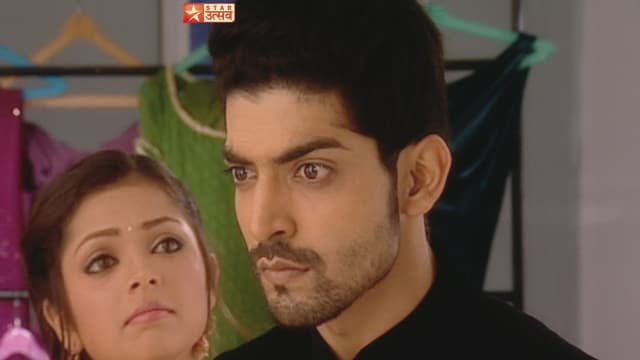 Maan was speechless she was right, it's been only few days he started his hunt on finding the truth before that he was only accusing her.
But Jo sach meine apni akhon se dekha hai.. he lost in his thoughts leaving her but she grabbed his collar,making him to face her.
And I also can put blame on you, why didn't you tell me before marriage about your love. She had pain in her heart talking about his love.
Maybe you married me for Dadima but I have the right to know this before our wedding. You also lied to me that you like me. Kyon?? She banged her fist on his chest.
Tumne bhi toh kuch nahi bataya…apne aur Kunal ke bare mein.
Still you stick to the same…I am again repeating the same, there is nothing between us. Aapko kuch dhoka hua hai.
Yes but my eyes cannot betray me. he blasted turning his back the her, still reminding the scene of him taking to her room, his fist tightened in anger.
Geet tried to think of his words, Aisa kya dekha aapne Maan. Yeh aap bhi jante hai aur mein bhi that I was always with you in town as well. She was confused as she wiped her tears and tried to think about what Maan is talking. 
She needs to clear this misunderstanding between them for that she needs to know actually what is in maans mind that, what did he see that he is accusing her of something which she couldn't dream even.
I saw you both at the Holi party. 
Holi..?? Geet tried to remember, his next set of words clear her mind further.
But he was silent, and angry…how shameless you could get, want to hear from my mouth.
Maan please, she faced him holding his arm, pleading him, please clear my misunderstanding. Please tell me what did you saw that you are this much upset on me. I want to know.
You still don't know what I am talking about? His anger reaching to its peak.
She nodded in no, I really really don't know Maan. Please tell me, aapko jarur koi galatfahmi Hui hai. She tried to remember that day and her eyes widen in terror thinking what took place that day. 
Kunal and you were together ,you were taking him to your room. Maan hissed in fury saying so. He couldn't imagine her to be with someone but him. He denied to accept but he was already falling for his wife.
Yes. I know…that day he was with me.
Maans eyes widen hearing her accepting it. All the while he was trying to build his trust on her but with her one sentence she break it again.
Now you accepted it!? He smirked ruefully.
To be continued….
Precap :- Tum jhut kah rahi ho…Rahul Aisa kaise kar sakta hai..he is my friend
I know it's short, but I want to know what you guys think coming next…will Geet reveal the complete truth and Maan believe her? I want your take on this… please let me know… If I get proper response, sure will post long chapter next one. and if likes reach 40 , sure update next as soon as possible, even I cancel the plan of posting this to blog, now please show your support to me with likes and comments. 
<
p style="background-color:white;box-sizing:border-box;color:#333333;font-family:arial, sans-serif;font-size:15px;line-height:20px;margin:0 0 15px;overflow-wrap:break-word;padding:3px 0;">