Chapter 14
Geet couldn't believe just what happened and what he told her. She was already having those intuitions about him. And now that's what he told her just on her face.
Why?? Why?? She slapped her own cheeks in anger, why I had to keep thinking that, that's why it happens. 
Meri hi galti hai…I was so scared and thinking that someone else is in his life…aur wahi toh sach hua 
Kyoun babaji…she looked up, blinking her eyes in the cascading rain. Then closed her eyes , and sat their in the rain for a while trying to absorb everything what he said, "I hate you and despise your presence here." Those words pierce her fragile heart like a needle.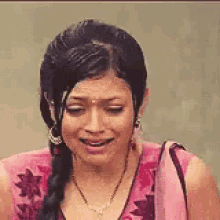 She cried out furiously holding her chest, ahhh…" She couldn't even share her pain with anyone. If dad was alive , I would have complaint him about you! She pouted thinking so, but he is no more and I have no one to go…she again cried clutching her teeth.
Just then she heard the horn of car, and instantly got up, who could be there at the time of hour.
She got up and rushed out only to the parking only to witness her mother getting out of the vehicle.
Mom…she instantly made a move to rushed to her but suddenly stopped realizing what she is doing, she looked at her wet cloths , her mother would get worried reading pain in her eyes, and that least she wanted. 
But madhu saw her daughter in that state, Geet..is that you?" Madhu saw her shadow in the dark.
Geet was stunned she quickly wiped her tears, plastered fake smile on her face and approached her.
Mom…you came.? I was so waiting for you! Her voice cracking as she engulfed her mother in a warm hug. 
Geet, yeh kya, you are wet aur mujhe bhi gila kar diya. Madhu scold her.
Geet let out a painful chuckle, you know barish ho rahi thi..
And you got drench in the rain, kitni baar kaha hai, you get cold…isliye tujhe mein humesha mana karti hu bhigne se.
But today you were not there to scold me. geet pouted trying hard to control her tears. 
Geet, Aisa nahi kahte bete, now this is your house.
Ha ha…mujhe malum hai, now this is my family and I have to stay here forever. Geet blabbered trying to avoid her pain, least she wanted to trouble her mother. 
Driver took her stuff inside while madhu followed Geet, who took her mother to her guest room.
Mom aap jaldi se change kar lijiye, meri wajah se aap bhi beemar pad jaoge. 
Sure dear, you too go and change. Aur so ja , him kal baat karenge.
Aur ha how is dadima and my son In law.
Geet's feet rooted hearing about Maan, she turned to her mother, how would she react when she will get to know about her son in law.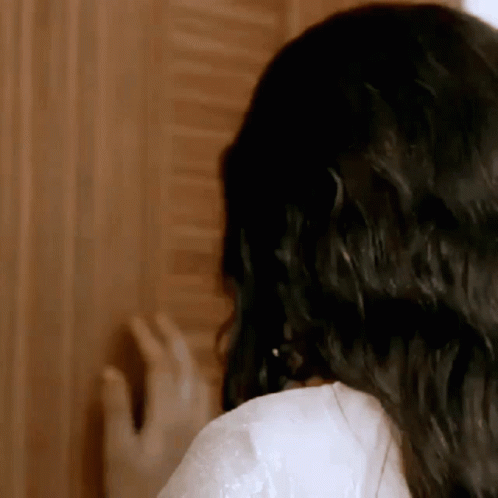 They are fine, and I am also happy here, like you said, she smiled cheekily inside breaking bit by bit.
Toh phir meine kaha tha na, they are really nice family, mujhe yakeen hai, humesha khush rakhenge meri gudiya ko. She cupped her cheek.
Geet was in tears by now, she blinked her eyes furiously, holding her hand which was on her cheek.
Aapki gudiya toh puri tarah se tut chuki hai mamma, today he did really broke your doll. But I can't blame him completely. It wa my fault too, woh ladki kaise feel kar rahi hogi. Mein samaz sakti hu. Jab mein yaha itna tu chuki hu toh phir uske dard ka toh mein soch bhi nahi sakti.
….
She took an warm shower and changed into her regular set of night dress that includes small shirt and pants.
She was really tired after the whole adventures day that she sat on the bed thinking about her life.
Suddenly door got opened with a bang, entering the devil inside. He was not steady on his steps , probably drunk.
Maan couldn't bear the fight going inside his heart and mind. Heart was in so pain for hurting her while mind has won the battle, because his ego was satisfied hurting the culprit of his nightmares.
Geet rushed to him seeing him banging to the table. 
Maan, what happened? She asked worried for him holding his arm but instantly let go of him as the gush of alcohol smell engulfed her nostrils.
Yuck!! You are drunk…so heavily. Why? She complaint.
That's enough to boost his anger, he pulled her in his arms harshly, and snacked his lips on her.
Geet was stunned for a while but seeing him kissing her mouth, she tried to wriggle. After a while he left her with a devious smirk.
How could you! Yuck yuck….she wiped her lips furiously smelling alcohol and seeing his smirk only enlighten her anger.
Tum zuthi hu aur tumhari baten bhi jhuti…and you claimed to love me, you don't love me, he mocked and walked up to bed. 
Her eyes filled up, what did you say? She matched to him in anger, pushing him on his chest that he landed on his back and she hovered on him.
I love you , sach mein. And she placed her lips on his,ignoring the smell, that doesn't matters anymore what matters to her at the moment was proving to him about her truthfulness…her love.
I am sorry, mujhe aisa nahi karna chahiye tha…but you really stink…she made a face licking his lips, she parted to look at him only to saw his big angry eyes.
She bites her lips , don't be angry, I said only truth, she pouted and next moment Maan pulled her roughly towards him, his arms round her back, and she felt the anger in his hold as he bent his head and his mouth fastened brutally on hers. Forcing her lips apart he kissed her without tenderness or passion, bruising her lips with his teeth. 
She panicked, twisting in his embrace to free herself, but her arms were trapped at her side, her body clamped to his and she couldn't escape. 
She could feel the thud of his heartbeats, and then his lips suddenly lifted to kiss her, opening her mouth seductively, his tongue exploring deeply, intimately. Her whole body went strangely weak, and she relaxed against him as the heat rose in her body.
She pushed her hands round his neck, holding him against her, the feel of his smooth skin under her fingers as she ran her hands up inside his shirt and felt him tremble at her touch. 
She began to respond to the deepening demand of his kiss and her eyes closed as she gave herself up to the pleasure of his touch. 
And then the kiss was suddenly over. He pulled away, leaving her limp and shivering as the warmth of his body left her and reaction set in. She bit her lips hard and looked down at the bed. 
None spoke a word, the silence seemed to stretch unbearably, the only sound their uneven  breathing steadying back to normal. 
He reached a hand to her hair and pulled her head towards him, bending slowly till he touched his lips to hers again.
His mouth was cool and dry, the pressure gentle and persuasive. 
Geet laid still  in his hold, too exhausted to protest or pull away, she didn't want to, only the thought of him loving someone was troubling her.
So you love me!? He murmured on her lips. She nodded looking into his eyes with her teary hazel.
tears of weariness and depression, which spilled down her cheeks to his lips. 
But you love someone else not me…she pouted whispering so on his lips.
At the touch of her tears and hearing her words his hold tightened cruelly and he pulled her hard against him, his arms closing round her, his kiss deepening as he opened her lips wide to exact punishment. 
She felt the heat rise in his body, and a quiver of response trembled through her, shocking her into awareness. Her mouth moved under his and  she leaned towards him, a yielding lethargy in her body. 
At her response his hand moved down her back, fingers caressing her spine while his lips began a slow sensual caress over hers. Geet shivered. 
She urged her body closer, lifting her breasts against him and raising her hands to his head, fingers threading through the crisp thick hair. 
Eyes closed she was dimly aware he had moved her down and lay on top of her, his hard body embedding itself into hers. Shuddering with excitement, her mouth opened to his and she kissed him back compulsively, passionately. Her hands moved to his  shoulders, fingers feeling for the smooth skin through the silk of his shirt, her  body arching against the heavy weight of muscled hips and thighs. 
Lying back, eyes closed, sensations rushed through her as his lips left hers to move down her throat searching for the roundness of her breasts. 
She felt his breath hot against her skin as he tore apart her shirt to feel her nude body underneath.
Don't…she tried to push him away, "when you don't love me, why …you doing…this…"
to be continue…
Precap ; – 
Now you know how it hurts, aur jab mein tumhe Kunal ke sath dekha tha… 
It took her a while to realized what just he said and Kunal…!? She asked confused. 
<
p style="background-color:white;box-sizing:border-box;color:#333333;font-family:arial, sans-serif;font-size:15px;line-height:20px;margin:0 0 15px;overflow-wrap:break-word;padding:3px 0;">Thank you so much for your support, friends.