Jaanam jaane jahaan
Jaanam jaane jahaan
Both laid in silence for a while before he broke the silence with his soft voice, "you scared me…First time Maan Singh Khurana was scared," his hold tighten on her confessing so.
Jaane jigar jaaneman
Mujhko hai teri kasam
Tu jo mujhe na mili
Mar jaaunga main sanam
Geet was utterly shock, she looked up to his face, which was showing nothing, he looked straight continuing further, " I was really scare to lose you when doctor told that you need to get back to conscious fast…or…his voice chocked just reminding those painful hours he waited for her to wake up.
Her heart twitched in pain to see him like that first time, that too because of her, she was happy that she made him feel so for her, but was sad as well to see strong him breaking like this.
"I am fine now, she said in her hoarse voice, cupping his cheek softly making him look into her eyes, and she out her lips softly on his as a need aroused in her heart to sooth him.
Maan was astonished with her kiss and he let her do so what she desired, her lips softly moved upon him, he chuckled on her innocence, and grabbed her face, sucking her mouth feverishly.
Both broke apart after a while, Geet shyly hide her face in his chest making him smile with contentment…warmth spread across his heart again.
"You were looking so beautiful, shayad meri hi Nazar lag gayi tumhe…" He whispered huskily in her ear, making her shudder in response, she looked up surprised, "aap kabse in baton par vishwas karne lag gaye?"
"Jabse tum meri zindagi mein aayi ho, Geet."
She looked upon at his face with teary loving gaze, feeling overwhelm with his sweet confession.
Maan nodded to her, asking her to believe upon his words, she smiled and snuggled in his arms as he engulfed her lovingly stroking her back delicately as if to sooth her wound.
…..
Geet looked at her mother little frightened, while she was chocked seeing her father after long while.
Papa…she lounged into his arms like a small girl, indeed she was for Ranjeet…who couldn't control his emotions and cried holding his daughter dearly in his arms.
Meri beti….how this happened? He cupped her face, giving wet kiss on her forehead.
Others just watched the adorable scene, as geet explain her father animatedly about the incident.
Aarav had few words with Khuranas, and then walked out with his brother. Maan looked at their back, thinking something…
Everyone walked out from the room leaving Madhu alone there. She sat near her on the bed, and Geet hugged her tight feeling the need.
Feeling okay?? Asked stern Madhu…wiping her tears away…Geet nodded sniffing silently as she mumbled, "I missed Dad,"
Tumhare bare mein sunkar, daudkar aaye woh…she smiled , a painful smile , "or else he wasn't ready to leave his drink." She scoffed.
Mom…Geet gave accusing look to her mother for talking like that for her father.
"I didn't expected this stunt from you," Madhu continued ignoring her stare altogether.
Geet flinched knowing what coming next…
Remember Geet, what I told you…, She gives her furious glare, Geet looked away trying to control her emotions, Madhu just grabbed her shoulder jerking her to face her.
Aahhh…mom , you are hurting me…Geet pouted to stop her cry.
You are walking on the wrong path Geet, and I can't let that happen…" Madhu warned her.
You can't see me happy, yahi baat hai na mom..Geet whimpered,
if it's for your daughter's happiness then also….?
Kisi Ko dhokha de kar…kisi aur ki khushiya chin kar kabhi koi khush nahi rah sakta Geet..you have to understand this.
Geet turned her face angrily, I am doing nothing wrong mom, pyar Kiya hai humne, and even I will talk to Kunal, phir koi galat baat nahi hogi…we will get divorce on both agreements, before she could continue further, she was rewarded by tight slap from her mother across her face. 
Dare you do something like that, you thought it's fun to break sacred relation like marriage. Her mother said huskily in dangerous low voice.
By now Geet was shivering so badly in terror of her mother, the pain she was going through both emotionally and physically as well.
That's how Maan found her, as he came to take his cell which he had forgotten before walking out.
Geet….he immediately rushed towards her, holding her shoulder, Madhu got up trying to control her rage, as she saw Maan comforting his daughter asking her what happened to her suddenly.
Jaane jigar jaaneman
Mujhko hai teri kasam
Tu jo mujhe na mila
Mar jaaungi main sanam
O.. rokega hum ko ab kya zamaana
Mar ke hamein hai waada nibhana
Jaane jigar jaaneman
Mujhko hai teri kasam
Tu jo mujhe na mila
Mar jaaungi main sanam


Geet looked at Maan with painful eyes which glistening tears, her lips bleeding because of the harshness of her mother. 
Kya hua tumhe…yeh kaise hua…he asked going hyper, seeing her like that,  but she was in no state to answer anything, next moment she falls back on the bed going limp, " I need to take rest," she whispered closing her eyes in pain…
Maan couldn't fathom anything, he patted her head lovingly, combing back her hairs, then turns to look at Madhu, What happened to her, before sometime she was fine. ? 
Madhu was silent not knowing how to open her mouth … Maan didn't waited either as he quickly rushed out to call the doctor.
Madhu silently walked near her bed, she raised her hand to stroke her head but instantly stop herself, " you need to understand it geet..you can't break this marriage, or I don't know what will do in my insanity…and she walked out of the ward.
…..
Kaise hua yeh…? Tell me the truth, demanded Maan with stern voice, he had maniac look on his face, ready to kill the person.
She kept mum, and closed her eyes…clearly ignoring his question…how could she tell him and what, she has so many things to tell and confessed yet she couldn't , bounded by this unwanted marriage. 
Bin tere guzarte hain kaise
Mere din raat na poochho
Bin tere guzarte hain kaise
Mere din raat na poochho
Jo dil mein chhupi hai mere
Hum nasheen woh baat na poochho
He closed his eyes to calm his anger… He knew, for now he couldn't lose it on her, seeing her condition. ..he thought for a while, and remember , she was alone with her mother only. 
His eyes widen in realization, then brows arched in confusion, how could she hit her daughter when she was hospitalized, it was so confusing…and he was getting frustrated by each day with her silence.
Just then Kunal walked in bringing flowers for her. He saw her quickly opening her eyes, with a small smile tugging at her lips.
Champa… She exclaimed happily.. getting up, Maan helped her much to dislike of Kunal. Geet looks down feeling consious.
Kunal ignored him and walked near her, yes Champa, your favorite…"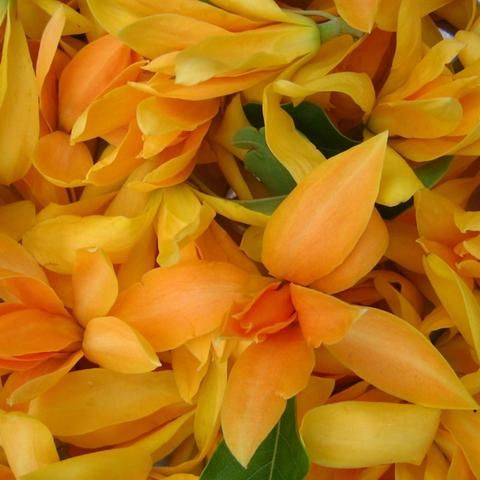 He offered them all in her opening palms, she inhaled the sweet fragrance from it, with beautiful smile lingering on her face. 
Thank you!!
You don't need to mention, Jaan, he added cupping her cheek.
Geet looked at him uncertainly, then at Maan, 
Do dil jab dhadakate hain
Aise hi tadapte hain
Tadapte hain
Tadapte hain


he was looking angry…rage in his face… his face broken by such violence. It made her flinch, as if she thought he was going to hit Kunal right at the moment.
Then he turned away and got out of the room without a word.
'Hey, what's up with him?' Kunal looked at the doorway.
She looked round her face was very pale, trying to smile, to hide her nerves.
She looked at him grimly then. 'How do I know?'
Maan walked away, his stride quickening with a new anger. She had hidden many things from him, every damn thing… He recalled her reaction to flowers given by Kunal… Bull-shit!
His anger had reached a dangerous level by the time he arrived at his Office.
…..
Few Days flew by, Geet was healing slowly, with everyone around, with their love and care she forgot the bitterness of her life. She didn't see her mother after that day but her words kept ringing in her mind , making her pulled away herself from Maan sometimes.
That day, he came to hospital to meet her, bringing red roses along for her.
Geet looked surprised with those, she caressed the softness of the petals, inhaling the sweet aroma, as she hugged those closed to her chest.
Main phoolon se, kaliyon se, taaron se
Teri maang bhar doonga
Main phoolon se kaliyon se taaron se
Teri maang bhar doonga


The gesture , stole Maan's heart away, he bend to kiss her forehead, " how are you feeling now,? He asked softly, cupping her face.
Better….she smiled cheekily, loving his gesture.
I talked with the doctors, they are going to discharged you soon…
Geet just gave him smile, all the while fondling those beautiful roses.
You liked it?? He eyed the roses,
She blushed, " I loved it." " Thank…"
Shhh… " He put his forefinger in her lips, "it's my right…"
She shuddered in response, his thumb playing with her soft lips, "this are just the replica of the roses I brought…" 
Main saanson ki mehki bahaaron ko
Tere naam kar doonga
Main pyaar tujhse karti hoon
Din raat aanhein bharti hoon
Aanhein bharti hoon
Aanhein bharti hoon


Jaane jigar jaaneman
Mujhko hai teri kasam
Tu jo mujhe na mili
Mar jaaunga main sanam
Jaane jigar jaaneman
Mujhko hai teri kasam
Tu jo mujhe na mila
Mar jaaungi main sanam
Geet blushed furiously hearing his remark..Maan bend to her level with a smile, seeing her red cheeks, their lips almost touching, he was going to seal them when they heard someone coughs .
Both instantly pulled apart, Geet looked above his shoulder to see the nurse walking inside for her her regular dressing.
Maan walked out only to clashed into mr.handa.
I am sorry….
It's okay son…he gave him warm smile.
Urgh…they are doing her dressing…he looked everywhere than him.
Aarav just smile, "I know…
Maan look at him, that means he was on the door, did he saw us…
Maan closed his eyes, he was not worried for himself but her, …Geet and I…he tried to explain himself before things goes in wrong way.
Geet se Milne aaye the…? Mil Liya usse…? Aarav asked instead seeing his struggle.
Maan was surprised but just nodded his head,
I saw how much comfortable she is with you, even she keep on talking about you but nothing else, everyday I come to meet her.
Maan stood still listening to him, with his face clearly showing , how much shocked he was…
…..
Precap :- finally past…will Maan know about his Childhood Sweetheart?
thanks for likes and comments friends, it really motivates me : )
I wanna start new Story on maneet… as the updates are going little painful, so wants to type some excited and light hearten ff on maneet .. to bring a change to updates.. you guys also will feel refresh with it… but i wanna ask, do you guys want to read Aashiq or Bodyguard or this new ff… with your replies only i will start one of this three… do let me know through comments.. or you okay with just one single update of M2.