Authors note: – before you read the update, let me clear few things, readers, Rajeev is Geet's cousin brother and Rajveer is Maan's father's Name… I see previously most of the readers got confused with both the names… do plz see to the spelling of both the names and I am sorry for the confusion… I can't change the names now… as I think it suits the characters of the story. Still if you could suggest me some… I will think upon it if I like those for the characters of my story.
2nd thing is, I have already mentioned in the beginning updates of the story about Rajeev being friend with maan and annie, so as riya rajeev's sister. They are family friends…even ranjeet "I guess geet's uncle's name 😉 he is also friend with rajveer i.e. maan's father…and like this on recommendation geet has got the job in KC. I have mentioned this all in beginning updates of the story…there is also scene where Rajeev came at khurana mansion with his pet dog to go on walk with annie, at that time geet was also there and she gets scare from him and his dog… read that chappy again…
Here goes the today's chapter, happy reading 🙂
Chapter 65
Geet cried feeling horrible reminding just what happened few minutes before, her last hope seem also dying…how would she tell him about Maan now, how would she go out ….but she have to face it …for she couldn't be here while night…her heart thudded badly, she washed her face and walked out boosting her courage… only to see the room empty.
She left sigh of breath and walked up to the bed to see small note on her cushion.
"I am sorry Jaan…
I know hurt you again…forgive me this time…
Have to rush for imp. Work."
Love you with my life,
Yours Kunal."
She read and read again…looking at it in disbelief…she frowned… became angry on him for doing this to her. "I won't forgive him…never.." she twisted her lips and went to bed to fetch some sleep… although she was hell tired but couldn't sleep because of the back to back incidents happening with her.
She took her cell to dial his number but then dismiss the thought knowing he must be sleeping now unlike her. She made a face on her own thought before closing her eyes to sleepless night ahead.
….
The next day went without any hassle, although she was getting restless with the silence of both the men…it was like before any storm.
Maan on the other hand preferred to give her some space, however she missed to be in his arms today…missed his naughtiness…their little make out sessions….she blushed with her own thoughts and got busy in her work to stable her mind.
…..
In evening, Both Kunal & Geet got ready for the award function they got invitation for…it was business function where Maan was also going to honor with business man of the year award.
Geet however in denial mode got ready to wear gown for the function on kunal's insistent…he arranged for the beautician also to make her ready for the night.
Although her heart knew, it was more for his eyes only…she wanted to see his eyes shining in appreciation after seeing her in that attire.
Gorgeous…!
She heard Kunal from behind, and became restless seeing his gaze on her…she became uncomfortable, chale…? I am ready…
Kunal just nodded still lost in looking at his innocent shy wifey suddenly looking so sexy, too irresistible to resist.
…..
Maan was getting pissed off with the unnecessary attention he was getting… continuous chatters of those business associates or hungry gazes of those witch women's….
He gives disgusting glared to those women showing his none interest as he walked to the bar… suddenly one thought wandering around his mind, how she would look wearing that party gown which she had never tried, he guess.
After a moment, he felt the sudden change in the atmosphere…and turned to look at the direction where most of people's attention was now…
His eyes widen in amazement with mouth slightly open to gasp in surprise seeing the gorgeous sight of his life ever.
His gaze got stuck on her clad in gorgeous pink gown…looking no less than a beautiful mermaid.
Pari Pari Hai Ek Pari Aasma Se Aa Giri
Samne Mere Khadi Mujhe Usse Pyar Ho Gaya
Ha Mujhe Usse Pyar Ho Gaya
Geet was really getting anxious seeing so many gazes in her, as she steps inside with Kunal by her side…she clutched his arm tightly in fear, he pressed her arm assuring her before both walked inside.
Her gaze frantically moved in search of Maan. He saw her gesture and smirked wickedly…before getting up from the place, he walked ahead.
Her heart raced manically, seeing his sight…he was looking gorgeous as ever, but the smirk on his face was adding charms to him, he surely knew how to steal hearts of the women around him…
And she couldn't help but blush with the thought, that she was no exceptional…
Congrats again!!!
Kunals words brought her back to reality. She looked on apprehensively, before forwarding her hand to him, "Congratulations!!" She said in low voice…blood rushed through her veins, warming up her face as his string hand pressed her soft one in a firm grip, while his intense gaze left her go weak on knees.
Wo Chand Taro Ki Roshni Hai Wo Mandiro Ka Diya
Us Janeman Ki Bas Ek Jhalak Ne Pagal Mujhe Kar Diya
Thank you!! He took her hand to his lips giving her feathery kiss…she shuddered and he appreciates it…
You looking Gorgeous!! He said after a moment, making her smile in shyness. Her heart jumped in joy for finally her efforts were paid off…she got ready just for him…this western outfit was just for him…for his eyes only….
Excuse us, Maan…Kunal was getting pissed off as he saw Maan kissing his wife's hand… although he knew its formal gesture but knowing his image he couldn't help but gets jealous, Geet too didn't seem to feel uncomfortable.
Maan nodded reluctantly, leaving her hand to slip away from his hold, he looked at her face, the smile that was sometime before on her face was vanished replace by blank expression.
He really wanted to hit Kunal but see them walking away he controlled his rage…still couldn't remove his gaze from her.
His eyes gleamed in rage again, seeing her bare back, the gown was designed in the way, it hanging on her neck by the knot…his jaw tighten seeing every men gaze on her, some eyeing lustfully while some with admiration.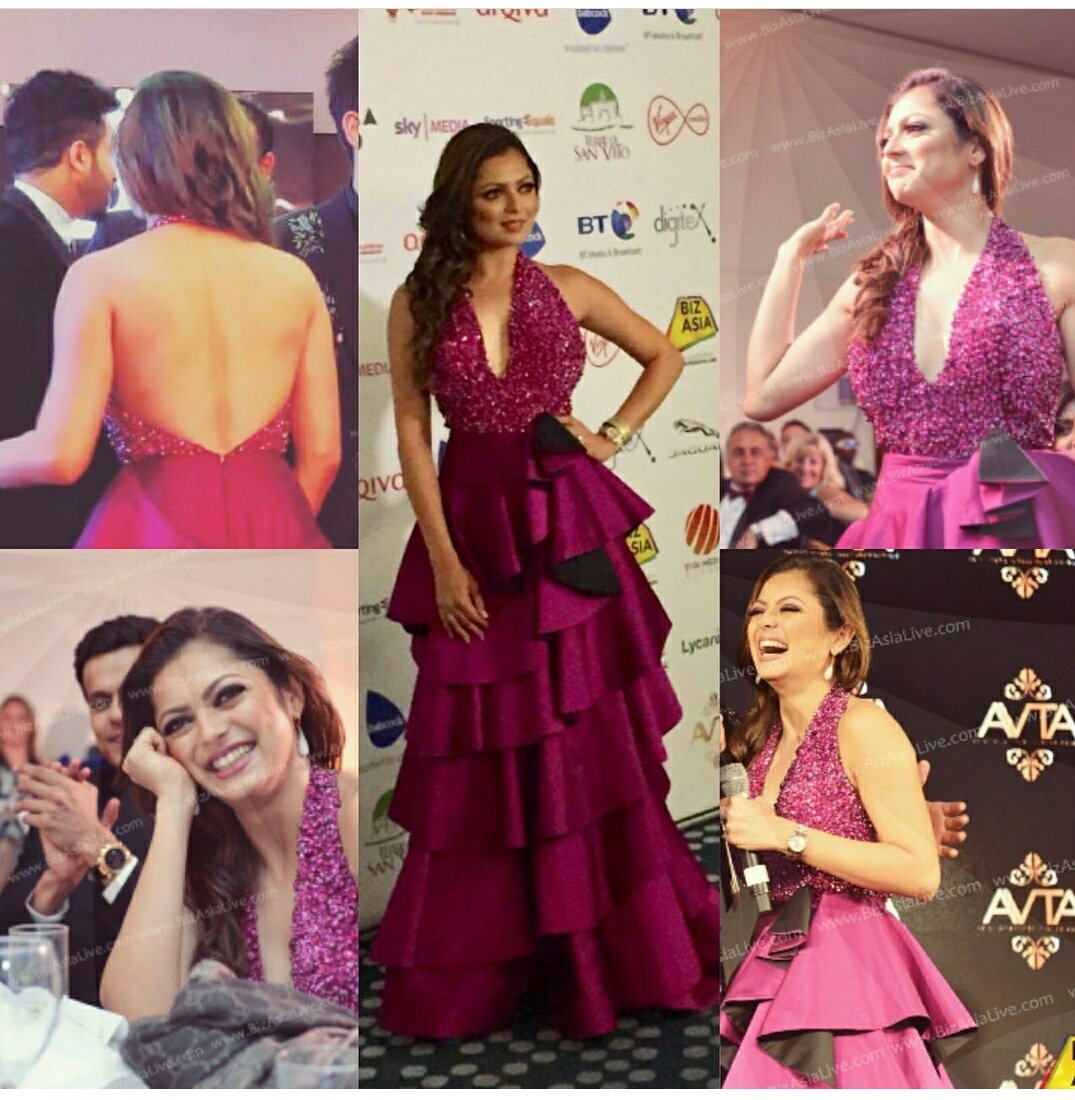 He couldn't take it and took step to approach her again who was clinging to kunals arms, out of apprehension…he was introducing her with some of his business associates.
Before Maan could walked towards the couple, there was announcement for the function going to start… everyone took their respective seats and he went to his own reserve one beside his father who accompanied him. His dadi and Annie couldn't make it held with some work.
….
Geet couldn't held herself showing her happiness through the claps, as everyone do so after he got the award for his success.
Kunal again looked at her, her dimple smile…her excitement for seeing Maan on the stage. He felt burn in his heart but as soon as the feeling came he ignored it and concentrated ahead. He also admired the great MSK for his success, and wished to be one among them on the stage to fetch this award.
After the ceremony,
Maan finding her alone, pulled her at side, then took her to the lonely corridor…
Maan…she gasped in horror seeing his stunt…next moment he smashed her against the wall…"yeh kya pahna hai tumne…" He bust on her, from a while he was burning in rage seeing everyone gaze upon her.
Geet looked into his furious eyes and lower down her lashes, only to get jerk by him again, answer me…ha…? He pressed her bare arms giving her pain.
Yeh Kunal ne Hume…." She began only to get interrupted by his husky voice, "did he force you…?" I know you prefer Indian wear…" He added further, seeing her frown which was soon replace by the smile that enlightened her face.
She shook her head making him restless, "then why did you wear it …?
Aapke liye…" She replied hurriedly seeing his growing anger.
He looked at her blankly, she blushed and lower her lashes, his grip on her loosen and he held her softly in his arms.
Sorry…!!! He apologized for his rude behavior with her without listening to her, as his fingers rubbed her arms in soothing manner seeing his finger prints on her soft skin.
She shuddered with his gesture and tried to walk away but he jerked her in his arms again, mera gift…??
Geet pouted, I couldn't bring anything for you…" Sorry…humare paas toh aapko dene ke liye kuch bhi nahi hai…
Tumhare paas hi hai, Jaan…he said huskily, rubbing her jaw line with his long fingers tickling her senses thereby…
Kya…" She whispered out looking into his dark eyes which were fill with passion, she saw his gaze moving down on her shivering lips…
Jo Muskurake Dekha Mujhe To Hua Mera Dil Fida
Hai Uske Jaise Badi Suhani Us Najmi Ki Ada
Usi Ke Khawabo Me Khoya Rahta Mai Aaj Kal Rat Bhar
Subah Subah Jab Mai Aankhe Kholu
Aaye Mujhe Wo Najar Pari Pari Hai Ek Pari
She blushed with a soft smile getting the meaning of his words and not soon Maan took her lips in his mouth sucking out her honey sweet juice hungrily. His belly was pressed against her, making hers flutter wildly. The moment she wrapped her arms around his neck, he crushed her to him even closer.
She sighed as his hand caressed her back. One hand entwined in her hair, the other held her lower back, pressing her close to him. He kissed her furiously that inflamed her, pressing her close to him… it went on and on until she lost all sensation but that. His lips moved to her neck, and she groaned with the tingling they caused.
Maan…we should move out…she tried pushing him away softly, he shook his head and both walked out… First Geet…then after a while Maan.
Kunal watched from the distance, his blood boiled seeing smirking Maan behind his wifey, his gaze was just on her which Kunal couldn't bear.
Geet gave a nervous smile to Kunal approaching him, they were about to move out when suddenly Geet felt something not right, she had this intuition whole day and now her restless was again taken place, more strongly.
She looked behind once at Maan who was now having small talk with his business associates. She turned ahead, but something strike her and she was again looking at him.
Let's go Jaan..Kunal held her wrist but her expression on face became horrified.
Her eyes widen in terror looking at his chest particularly, red laser was there moving on his chest… She wriggle out if his hold, looking around frantically and spotted one guy with the gun in his hand, upstairs…
Maan…she shouted running to him, withholding her gown up in her hands,
Maan watched her bewildered, before he knew he felt a harsh push on his chest from him, he jerked back and next moment she landed in his arms.
Geet…he harshly pulled her apart, "yeh kya…." But his words remained in his mouth itself seeing her face, which reflects immense pain as she whimpered in his arms.
Maan…she stroke his cheek, "you okay…?"
Main theek hoon Geet…muze kya hua hai…" He frowned, then saw her tears running down wetting her cheeks…
Kya hua tumhe?" He asked jerking her closer,
Geettt…Kunal ran towards them coming out of the initial shock.
Till then crowd gathered around the scene,
Maan grabbed her back making her yelped in pain, he felt wetness on his hand, and pulled out only to gasp in horror, seeing his hand smeared with her blood.
Blood…? He was shaken badly seeing the sight, reality dawn upon him, she risked her own life to save him, he looked down at her whimpering in pain but there was strangely small smile on her face, as if she won the battle.
Jaan ..Kunal tried to pull her apart to him but her hands clutched only to Maan's coat tightly, she denied to look away from his face which shows love, concern and pain to see her writhing in pain.
Maan, hum…aapse…she cupped his face.
Sh…Don't speak a word, he put his finger on her lip seeing her struggling in pain.
"Maan take her to hospital, don't waste time…" Ranjeet said hurriedly, as his guard came running making place for them through the huge crowd.
Maan saw her closing her eyes, as she lost her conscious…his jaw tighten in fury, eyes became red as he lifted her unconscious body in his arms. Kunal now became really chocked with tears stinging his eyes, seeing his wifey like this.
Pata karo…who fired the bullet …Maan roared coming back in action, his guards followed his order, spreading around to search the culprit…the police force who was also there doing the security of the function, already was searching around for him. All knew, if they couldn't find him today, then no one will be alive from the hands of MSK.
Maan rushed out towards the parking, his driver pulled out the car and soon he was racing out on the road to save his jaan's life.
"He wouldn't let anything happen to her at all…nothing…"
…..
Tu bichdann
Bichdann
Kehndi hai
Tu bichdann
Kehndi hai…

[Bichhde to jee na payenge] x 5
He looked through the small window of operation room, they had her lay on her stomach, as the bullet was on pierce in her back skin.
He couldn't bear to see her like that, so turned his back, he watched Kunal came running into the ward frantically asking for his wife.
But his all attention was only on her, he closed his eyes, only to see that scene again before his close eyelids, her lying in his arms, with blood oozing out from her wound,
"Maan…"
Hongi aankhein
Band ya khuli
Na chhupegi
Yeh diwangi
Tera chehra dikh jaayega
Jata lamha ruk jaayega


He snapped open his eyes as if hearing her calling out to him.
Kaisi hai woh….doctor ne kya kaha?? Asked frantic Kunal, watching her through the window, then he came back again to him,
"Nothing…they are operating her now…" He replied curtly turning away from him…wanted to be alone, alone with her just her memories…until she comes back to him with that sweet blushing smile on her face.
To be continued…
Precap:-
I love you Jaan…plz come back to me now…yahi sunna chahti thi na tum…now I am confessing…