NOTE :- In previous chappy, maan wasn't behaving normal.. it was geet's dream, in which she saw him normal, she imagined him, dreamed about him.. i don't know how readers mistaken it for real, it's not real but her dream part, where he was talking normally.
happy reading 🙂
Chapter 17
So after Geet's return we can began with marriage preparation,
Sure, why not.. her father joined into his words, giving his approval to the marriage proposal come for Geet,
You called Geet fast, so we can do the engagement soon.
Okay, so this alliance is fix then..?
Why not .??
Both men hugged each other.
Her future was getting set by her parents unknown to her, and unaware about all this she was lost in her new world which was revolving around only Maan.
See this statue, Maan.. Geet showed him the statue of Man placed there at the corner.
He is man, you too is a man just like him.
Like him..he asked shaking his head, to which she nodded in yes, teaching him with a big smile on her face.
You both are men, I am a woman, she explained him putting her hand on her chest,
Woman? Maan was still confused
Yes, I am woman and you are a man..she was pointing her and then him..
Man and woman have differences, what is it?? She tried to think how to explain him ,
Yeah…woman wear saree, she took one corner of her saree showing him, "like this.."
Saree…!?? He was excited as he too held her saree.
Yes…and woman have long hairs, she touched her own curls showing him,
Long hairs?? He asked
Yes, you don't have…she added touching his hairs, to which he pouted…I don't have..he shook his head.
She smiled, you don't have.
Man have beard and mustache, like this, she touched his beard trying to make him understand, "I don't have" she showed him her own face.
He laughed, "you don't have…"
And woman have….her hands rolling on her own body, thinking how to make him understand, her hands touch her chest, she was embarrassed realizing what she was doing,
Seeing her touching herself , he too followed her steps, and touch her tummy which was bare to his eyes as her pallu went up showing her waist.
She gasped, with widen eyes, her mouth turned in o shape, 'dhatt.." she jerk off his hands, "badmash kahike.." she gave him fake glare while her friends who were peeking inside from the door, giggled to see the scene.
What the hell is happening here!?? She shouted on her friends, "why you troubling us, get lost from here.." her friends made a run from there laughing their heads off,
Get lost!!!
Damn…these girls always disturbing us.. nothing is gonna happen here..
She covered her saree properly, let's go Maan, she caressed his cheek, our studies are not going to happen here, we will go out somewhere.
Out..he repeated.. confused..
Geet nodded taking him out, all the while muttering curses for her friends.
….
She took him to the river side, where both sat on the huge stones place on the shore side, he dipped his feet in the water, shaking his legs inside the cold water, enjoying his little play.
Wow..such a nice place, here we can study peacefully, today we would study a lot, okay!?? She held his shoulder, he nodded smiling big, still playing inside water with his legs.
Take this, she handed him a notebook and pencil to write down what she had taught him till now.
But he angrily threw that in the water, leaving her startle, she compose herself, Knowing she have to keep her calm, can't lose her temper like last time..
Arey.. you threw it!??
He nodded angrily..
Don't you want to study..
No…he again nodded..
Abhi nahi padhna chahte..
Maan don't want to study now..!?? He was becoming aggressive,
Alright..okay.. tumhari marzi se hi sab hoga Maan..she patted his shoulder trying to calm him.
Maan is good boy!! She caressed his cheek..he smiled nodding his head.
She sat for a while thinking something, then come up with an idea, "okay, I will show you something, look here.." she took another notebook, pulled out one paper from it, today we will make a boat.
Boat..!?? He was confused.
Then as she began making it showing him the steps he became excited.
This is boat..
He was thrilled, he smiled big, "boat!??
Yes, and who's boat it is!??
Who's..
Maan ki..
Maan's…??
Yes..this is of Maan..
He jumped in joy, clapping his hands, yes it is of Maan,
Yes, yeh boat Maan aur Geet ki hai..
Maan aur Geet ki..tum bhi meri..he asked like a kid..
Yes baby..now we will leave it in the water.
Yeahhh.. he was excited for this, and as she bend to put that in the water, her saree pallu fell from he shoulder baring her cleavage, she was shy, she looked at his face but he was waiting for her to put that boat inside water.
Chodo na boat ko..he frowned, unknown of her condition.
She was embarrassed, pouted that he didn't notice her, then covering her self, she nodded and slowly put that boat into the water, she giggled lapping the water behind it to push that ahead..and it started moving ahead.
Maan pouted, I want to do that also …
You want to.. okay, I will make one more for you.
No I want that one only, he pointed to the boat they left in water, which was gone ahead already.
I want that..he became aggressive, and began throwing his legs furiously in the water, I want that..
You want that..? Oh God..plz calm down Maan, she cupped his cheek , plz…but he was shaking his head furiously, he jerked off her hand, Wahi chahiye…
You are really stubborn..you want that boat only..?? She frowned, pouted angrily.
Wahi chahiye, he repeated,
Alright, now I have to step inside water,
He pushed her to go,
Damn… Okay, I am getting down, you are really stubborn Maan, always trouble me..she was blabbering as she stuck her pallu around in her waist skirt.
Go..he pushed her..
Yes I am going..she slowly walked into water, balancing herself, she has pulled her saree up to saved from getting drench.
Oh God!!! She slowly reached near it and grabbed it soon,
Take it…Maan urged with a big smile
Got it..she grabbed it showing him.
Le liya na..
He nodded happily,
Now will you cry…create fuss..??? She taunted..he….he..showed her teeth copying his antics.
He shook his head with a same smile.
Now this boat will go up to Maan, like this in the water, she put that inside water while he waited excitedly,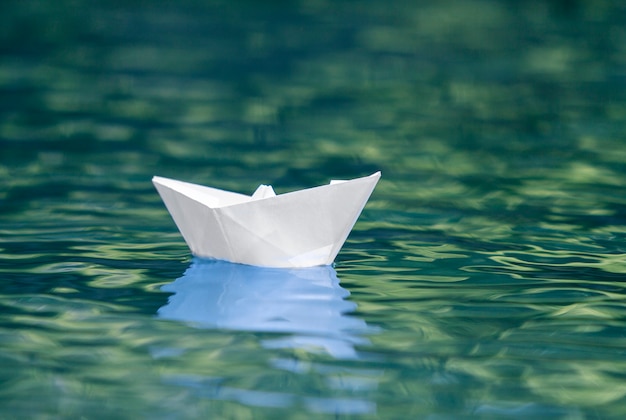 See..how it's coming to you, she lapped the water again behind it with her hands, Maan's boat is reaching towards Maan..see..
Seeing his excitement and happiness, it was giving her heart immense satisfaction and peace, she never felt before..she was half wet but she couldn't care for her, all she would see was his big smile, shinning eyes,
Yes…come..come to me..he was calling to the boat, waiting for it to reach him soon.
Geet laughed out seeing his excitement, now happy..!?? She laughed again but next moment her smile turned into frown..
She gasped in shock as she saw him throwing the big stone on the boat, he…he …. Naav Doob gayi.. doob gayi… he clapped his hands seeing the paper boat drenching in the river water,
It was so heart-wrenching for her, she hides her face behind her palms, trying to control her tears..
……
She stood at the terrace, glancing down at her friends, who were busy dancing around the fireplace, enjoying themselves fully but she can't..
She was lost in Maan's thoughts, their first meeting, she was remembering everything, which was moving before her eyes like a Film.
She can't lost hope, just today's his act can't lose her confidence .
Yes, I have to do something..she was determined to make him fine at any cost in remaining days of month.
….
Few days passed, she continues her teaching to him, infact, she took him to doctor once again for check up, he gave him few medicines, and take few therapies of him.
She started giving him prescribed pills regularly, while teaching him side by side.
Slow improvement began to come in him, like she would find him normal sometime sometime he was again like a child.
But she was satisfied atleast with little improvement of his,
That night, he demanded to take her class, like she does to him, with stick in his hand, and notebook in hers, he was scolding her like a teacher, still his behavior was childish which made her laugh..and he pouted making faces.
At the end she pulled his cheek, giving him kisses on both cheeks..
And he actually blushed making her amused, she was so happy seeing this change in him.
So happy….
to be continued….