She smile in whole happiness she is getting now with the thought of her grandson in love  but is it possible again her mind get confused. yes it is, his behavior which she was observing from the time they had get the news of her being kidnapped, she knows her grandson is in love with her lotus, oh.. she never wished for this blissful thing to happened, but it happened on its own accord. 
Does geet too having the same feelings as maan. she didn't thought on it before. yes she care for her but that was her gesture of maid.. but…she is getting all confused..
the thing is her egoistic and Casanova grandson is finally fallen in love and that too her choice only. she smile but soon her smile replace by the worry lines on her forehead. 
how she just forgot it. she have to make sure first properly ,it will be harmful for her lotus.she thought with worry in her heart for geet.
********
he tried to calm himself, his over excitement to see her in his office after one whole day.
damn.. maan.its just one day away from her making you restless to see her. its making him happy from inside to see her beautiful heart shape face.her innocent eyes that oozed so much emotions at one moment all together making him drown in her hazels forgetting all the world around himself.its remain just her, his lotus..blooming in his arms..as he remember her loosing herself always in his arms.
he combed his hairs back in frustration..damn. man its not going to happened with you, no. i have to stay away from her. yes it is like that only going to happen. he thought determine unknown to his heart waiting for her desperately just for her one glimpse.
*******
hey babaji..raksha karna. she prayed to her babaji all scared from inside. step inside his big building .
bitiya, kya main apko ander chod doo, driver asked in concern.
ji…hum… she in her daze state not get any answer.
chalo bitiya, . he made his way forward from her.towards the lift, as his office was on the 15th floor of the building at last.
as they reach there she gasp seeing there was one guy gone inside that door but anther girl come out after sometime from the same door .she unknown of this lift thing.got amused at the way some magic was happening.
chalo bitiya ,main aapko chod deta hoon maan sir ke office ke floor pe . saying so get inside in the lift waiting for her to come inside. here she gasp yet again in fear of entering inside that door.
nahi..nahi hum nahi aayenge.. hume koi chamtkar(magic) nahi dekhna. she said in gasping in utter fear of doing some magic with herself here in his office.
arey bitiya nahi ,ye koi chamtkar nahi hai, jaldi aao ,muze wapas bhi jana hai, dadima meri raah dekh rahi hogi. aao jaldi se, aapko maan sir ko luch bhi dena hai na. he reply her desperately amused and scare at the same time at her behavior and for his job.
it is not some magic daughter, lets get inside fast. i have to go back also. dadima must be waiting for me , you have to reach to maan sir with lunch box)
hearing maan's name some straight come inside her as she thought of meeting her, seeing her after one day made her to step inside that weird door and she does fearing from inside to core. litterly shiver praying to her babaji continuously,
at last they reach on destine floor and driver bide her leaving her alone to admire all interior on the floor. she for a moment forgot her all fears and got lost in the beauty of his office. its first time she is seeing something like this outside her home or the khurana mansion.
she is lost admiring it bang with the girl.
you idiot, cant you see and walk. najane kaha kaha se chale aate hai.(don't know from where people come like this)
the girl in anger mutter some bad words for her which geet didn't get.
other girl come to her colleague which is the one bashing on geet.
ye behenji kaun hai sasha… i mean maan, she corrected herself seeing sasha giving glares at her.
geet stand there so nervous to even look at there way,on that they were wearing this mini dresses to being a girl.. ye kaise chote chote kapde pahne hai ,, babaji.. she made a small talk with her babaji unknown she have talk it loud enough to hear both them.
hey you idiot girl, look at your own cloths…tasha taunt her hearing her.
one minute tasha, let me handle her…saying so sasha come closer to geet to which she step backwards in little fear.
all the office staff now started to gather little far seeing the ongoing , they very well knows the due named sasha and tasha behave as if they are the boss of KC. some of them are with them in there group though making fun of geet from there place or envying her beauty, some are pitying on poor soul but no one come forward fearing for there job. some men staring at her lustily eyeing her pure beauty.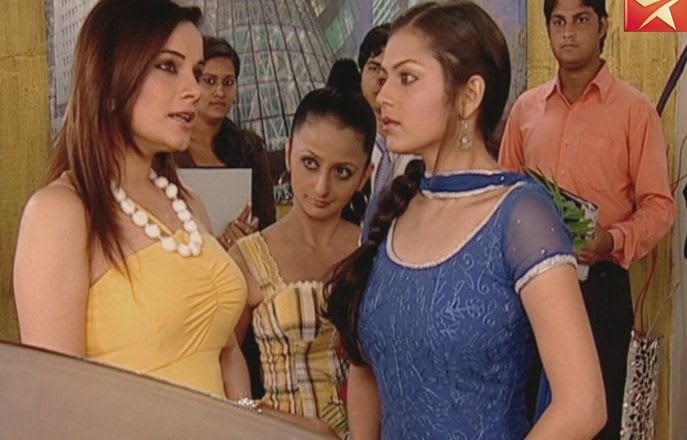 so tell me girl, what are you doing here, and first tell me whats your named.. sasha asked in attitude.floating herself unnecessarily.
sasha.. i mean maam, use hindi main pucho, us behenji ko kaha english aati hogi . tasha giggle on geet.
geet on the other hand now getting scared in there presence, they both are giving her bad vibes, she just wanted to run from there to her saheb… her eyes turn moist at last making her vulnerable.
yaha kya kaam hai tumhara behenji.. and wait wait, first, tell me ..umm. i mean.. tumhara naam batao.sasha fired at her again.
geet clutch the lunch box to her chest tightly fearing from them now.
hum… hum.. geet hai.. she reply innocently… stealing the heart of pinky, the receptionist at office, who just come there seeing there torture on poor soul.
hum… mam,, you just heard her… hum.. you behenji .. yaha aur kitne log hai..jinka naam geet hai..your silly name.. . she now loose it …about to cry out .soft muffle leave her quivering lips., seeing them laughing on her.
geet , kitna pyara naam hai. even better that you , pinky fired at tasha mocking her way seeing geet on the verge of crying, aww. poor soul was so much frighten like a small kitten and this both idiots will never improve.
pinky, what are you doing here, go to your desk.and eat your silly chips as silly like you.tasha mock her back.
geet stared at them in amusement at there fight started now, wiping her tears she look at the chubby girl who help her through and compliment her named. she is cute , looking adorable . she thought and giggle softly seeing there fight, they now started to litterly pull each one hair, she laugh softly seeing pinky pulling pony of tasha's.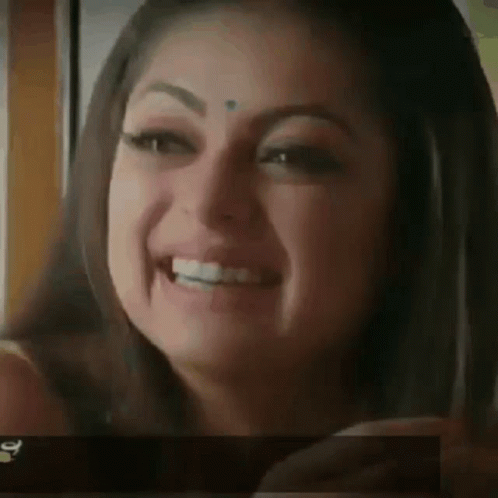 she laughed and laughed whole heartily first time in her life catching all attention.
sasha fumed in anger seeing that behenji laughing on her, she clinch her teeth tight, going to give her piece of mind..
what is going on here, finally MAAN SINGH KHURANA come out of his den