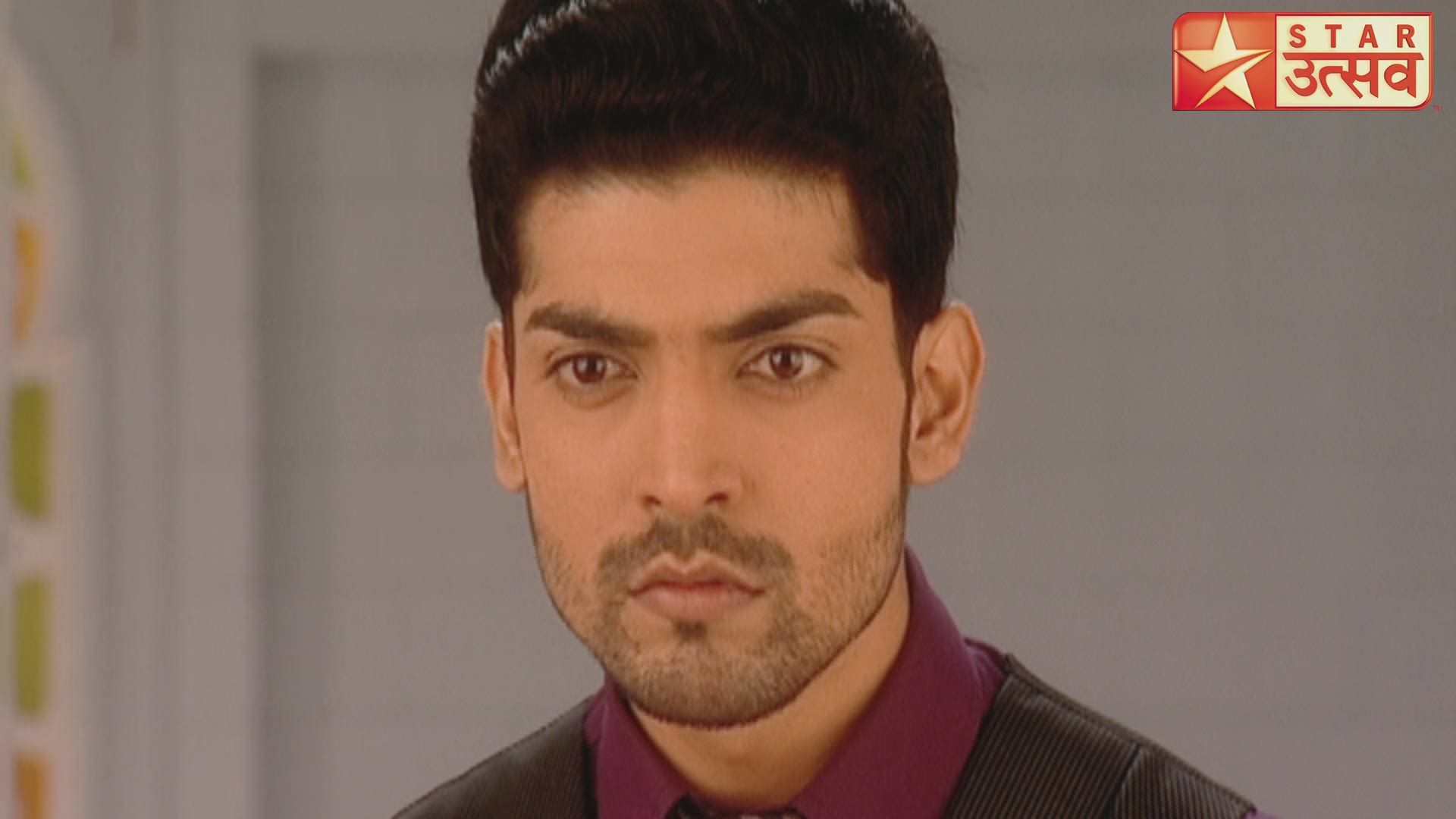 Maan was shock , he don't know how to react.
I am not getting married. He blurted out blankly surprising dadima now.while Geet could see the ray of hope now.
Don't talk rubbish son , you are the one who asked me to found your dream girl .the right Girl for you. Dadima made him remember his own approval for marriage.
Geet couldn't believed her ears , he asked his grandma and his dream girl.??
Her all went numb,  the person standing in front of her not her Mr.  Khurana but some unknown to her now , it seems.
He is not the one who didn't cared for that she was married in fact he shower his enormous care on her maybe she mistook him and took it granted.
Her eyes turn blank , there were no more tears. All ended right there , no more hopes when he himself asked for his Dream girl , the right girl for him which definitely she is not . She could understood now all things.
Maan had no words left to spoke now , unknown to him , his eyes went to her direction. The sight of her made his heart twitch in great pain. He could able to saw accusation in her hazel eyes. Lots of questions.
But he is not answerable to her. His mind counter back to his sad heart as he turn his face away from her. At least now she will not impose her mad feelings on him. He thought ruefully though his heart why ached he didn't know.
…
Dadima,  you seem to be in great hurry.  I am still not ready.  He tried to be a much as humble as possible for he didn't wanted to hurt her.
You are making it all complicated,  maan. She is already on her way .
Who ?? He asked confuse.
Sameeksha.
Sameek.. whatever that..who is this now? ? He was furious now listening to her.
The girl I choose for you. She is our one business associates only daughter . And I thought she is perfect for you. Will fit you..
Maan didn't let her complete turning furious.
Stop it dadima.
Maan..
Before there conversation took a new turn , they heard a soft knock on the door.
Both of them turn to looked at Geet standing there with her lower head .
His heart skip a beat seeing her ready with her purse though she still looks pale and fragile.
Geetanjali beta. Why do you came here. You are still not well. You could have called me . Dadima hold her hands coming near her.
Ji dadima. I am feeling better now . So thought to take a leave.
Her voice was fragile just as she looks , all the time she didn't dared to looked at him. For what reason she would now looked . She have no strength in her left to bear this torture of him , which was killing her like a slow poison consuming her whole being.
Maan felt the earth below him shook hard , just with her words of going away.  He glared at her furiously for her decision when she look no more stable to go anywhere. Before he could voice out his words , dadima did the useful.
Yeh aap kya kah rahe ho beta . You still looks  weak.Dadima cups her cheek with utmost care that shook her inner strength.
Nahi dadima,  aapne jo humare liye kiya,  hum uske liye aapke shukarguzar hai . 
Her hazel eyes went towards his direction without her will as she utter those words which directly hit him hard.
Don't talk like this dear . And you can't go just like that , I don't even know about you anything. You didn't told me.
Aapne Hume bataya nahi Geetanjali,  aap waise sadak pe raat ko kya kar rahe the.
Dadima asked clueless about the reason being her grandson itself.
Geet , her eyes painfully again drag towards him who now look every where but her . Although he was waiting for her answer .
Hum bas rasta bhool gaye the,  dadima.
Now it hit his ego hard non the less he could read a tremendous pain in her voice.
He was going to blast for now bearing this no more when her next set of words actually made him to drown in her pain .
Dadima,  woh. Hume..bas kuch. .
Geet don't know to asked her. Already the kind lady had help her much more . She felt so ashamed to do so.  She actually had her purse empty with few rupees which couldn't help her to reach jodhpur.
Don't hesitate dear . Asked me what you need .
Woh dadima , Hume kuch. .paise chahiye the bas. Don't mistake me . Please.  I need just few needed rupees to go back to my place.
Saying so geet felt her eyes burn,  she closed it tight feeling ashamed of herself even landing in this situation .what more worse than it that he was standing right in front of her. He surely will be thinking of her as useless thing on the earth.  Her heart squeezing great pain.
How much tortures I have to go through , God ..? She questions her babaji silently for she could not more took it.
Why do you need money,  maan khud aapko chod aayenge.  , kuyn maan? ?
Now this left both maan and geet in shock as they looked at first each other then to dadima with widen eyes.
…
Now and then his eyes went to her while driving his car.  She was not in herself anymore .she looks lost . He don't know how to feel and what to do . It seems nothing is in his hand anymore still there are things only he could manage.
He wrap his coat around her as she shivered in the cold atmosphere.  She didn't feel anything but numbness or she dont want to feel anything which gives only pain to her.
He was slipping away from her reach . The thought of him going to be of another woman slit her heart bleeding it.
Now she could really relate with the thought of her being married herself.  Do he feeling the same like she is now knowing about his dream girl.
But why do he when he don't harbor any feelings for her but only lust. Now that made her to disgust about her own self.  She bound her arms around herself as if to hide herself more non the less his warmth and scent from his coat gave her relief.
Still her silly heart knew somewhere he does loved her. And now she is tired of explaining him things . If only he could have read through her silence. She looked at him when all of a sudden he turn as if hearing her heart voice.
Are you OK?
He hold her hand startling her from her thoughts.and yet again she felt his warmth surging through her cold body with just his one loving touch.
Why do it matters to you ??
Her hazel eyes question him which answer still he don't know neither he wanted to know for now.
…
Geetanjali Stand alone in front of her huge Palace . Again she was back to same circle she thought ruefully stepping inside.
You will not stop me , will you ?? She asked blankly looking at him when he could only sigh in frustration before turning his back towards her.
I only hope Mr.Khurana,  you would not regret  and if you will then I hope again it might be will not that much late. 
Her calling him Mr.Khurana made him turn back furiously at her as he grasp her arms tight almost making her wince in pain but he could care less. The only thing that matter to him now was her indifference that too all of sudden that pinch him hard.
Call me Maan.  He urge her but she was already far from his reach now that his words made no impact on her bruise heart.
You have lost that right , I guess. 
She mutter to herself more than him. Her senses became blurry not letting her think more of her tamper feelings or any other things. She was totally lost .
…
As soon as she was inside she felt his strong arms wrapping her into him as if securing her. She felt warmth , protect , after those days of struggle today she felt she will just broke down in his arms and she did hugging him with all her might .
Where were you , Rani.? I was going worried sick here.
His words reached directly on her bruise heart soothing it. She felt it is right here. The only person for her with whom she could now live her life.
…
I told you , will come tomorrow.
Try to understand Love !!
He heard other side line going dead and left a heavy sigh , When Geetanjali needs him today , he couldn't leave her in this vulnerable condition and go.
Sulakshna is going to be there always forever with him. She had to understand but his lady love is much more possessive for him to understand him.
He turn back holding his cell only to be rooted on his place to see her standing there . The look on her face said it all.
That couldn't be more worse , could that ??
PRECAP : AND SHE LOSE IT COMPLETELY. ..