Geet was confused, as why did kunal brought her like this out, kunal, you could have talk with me inside with others..
Wohi toh geet, I couldn't have .. with others around,
Seeing her suspicious look, he said, actually it's personal and I.. who.. I don't know how to start.
Kunal.. aap bezijhak keh sakte hai.. apko kabse baat karne main takleef hone lagi. She let out a small chuckle at the end.
And that really made him relax, he smiled and began, I want to know about the girl, who just bump into me that day, and he explained her further, how, he did not felt any disgusting feeling  with her touch, geet was first surprised seeing him talking about girl, she was happy to hear him further, she tried to racked her breath,
That day when she had went down to parking to drop him, and suddenly her eyes widen in realization, it must by new client, Pooja.. she blabbered out excitedly for she was really happy for him, he finally found his true soulmate. Now she will be out of this guilt.
We will confirms it tomorrow, I will call her tomorrow to my office, what's say.
Kunal's face broke into bright smile, it wasn't for the girl but seeing geet's excited and happy face he couldn't stop admiring her,
You are really happy for me, aren't you?
Kunal's question made her stopped and she gives him genuine smile, yes kunal, I want my friends to be happy forever in their life..
Kunal gives her warm hug listening her, you are genius geet, you are my true friend!
I should say that about you guys, you never let me feel alone, when I needed you guys.. geet hugs him back turning emotional.
Hey darling.. now don't cry.. he wiped her tears holding her face.
And that's how maan found both of them, his blood boiled to no extent as barge out of his car, seeing his wife in kunal's arms.
His fist tighten in fury, he gritted his teeth, his jaw tighten controlling his anger to see his hands on his wife's neck holding her face.
Geet.. he called out very loudly and sternly, making both almost jump on their places, as they looked at raging him walking furiously towards them.
Both parted at instant knowing his possessiveness for her.
Geet instantly ran into his arms, maan.. and she just put her lips on his clinch lips making them parted instantly out of shock he open his mouth for her, she kissed him tight before kunal. Who turned his face away being embarrassed..
Finishing the kiss, geet cupped his face wiping his lips, now happy darling!?? She whispered huskily near his ears.
Maan was bewitched by her, stood lost for a moment, it was kunal's voice which brought him back to senses.
Geet, I should leave now. He turned to go but maan stopped him.
Jana toh tumhe padega hi.. but before that let me remind you again,
Kunal stopped in his track listening to him with his back towards both.
Stay away from my wife!! He uttered each words very clearly and harshly.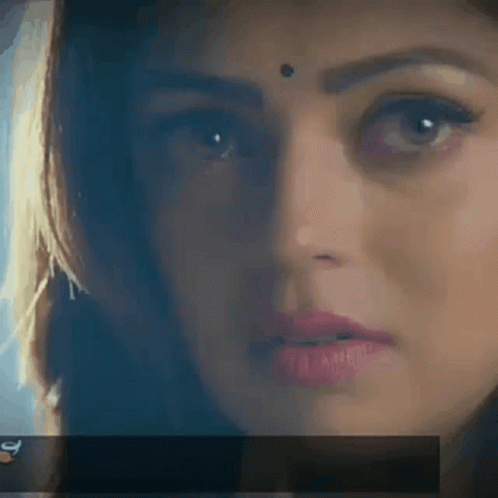 Geet was again upset by her husband's words, but something can't change.. so was her husbands' possessiveness for her. She just makes faces and went inside leaving both strong headed guys to fight against.
She met with Rahul who was ready to go but ammy wasn't ready to leave him, finding his company enjoyable.
Geet.. yaar.. achcha hua tum mil gayi.. he was a mess with ammy's naughtiness.
Rahul. Are you okay? Geet asked worried seeing his condition,
Bahot jald pata chala.. that I am not at all okay baby.. he cried out. Trying to pulled apart ammy's little fist from his shirt collars who wasn't ready to leave his fav. Uncle.
First of all take your son away from me, he is just..
Bas.. ek aur shabd nahi humare baby ke khilap, geet gives him glare.
Tumhe bacho ke sath khelna nahi aata who bolo na.. why blaming my baby..she pulled ammy from his arms, come my baby..
Ammy was in a mood today, playing with Rahul.. blabbering everything and nothing.. he called out to her, ma…ma… mum… ma..
Geet's ears shoot up, her eyes widen in shock, then gleamed in happiness realizing what just happened, her baby just called out to her, her face broke into wide smile as she hugged her son dearly, call me mamma baby.. say it again. She pleaded to him showering his face fully with kisses.
…..
Kunal turned around with smirk on his face, your wife is my friend, and I can't leave her just like that.. kyon ki hum sabki jaan basti hai usmai.. for the human being she is.. she has make us addicted to her, he referred to all three of them.
Hum use aise hi chod nahi sakte, na hi. Pahle choda tha.. na ab.. aur na aage kabhi..
Tum..!
maan started being angry for listening his words.
But marks my words MSK, I know my limits.. just saying so he rushed out from there.
Maan stood rooted on the spot watching his back as his last set of words buzzed into his head, making him somehow ashamed for thinking wrong about their friendship. He realized just today, how was his behavior..
Geet must be mad at me again.. shit.. he remembered about her and rushed inside to witness the heartwarming scene inside.
Geet's eyes poured out of happiness, she felt her heart will bust in anytime feeling this overwhelming feeling.
Call me mamma ..mom . ma.. anything ammy.. ammy.. she pleaded her son  continuously who wasn't aware of his mother's condition just gives her pleasant smile knowing nothing.. then
Da da… he patted her cheek making her face pale, she sulked again. Rahul felt bad seeing it.
While all family was witnessing the scene with tears in their eyes and smile on lips.
Call me mamma baby.. she requested again, then turned to see maan standing on the entrance ,seeing the look on her face, he quickly rushed towards her,
Maan, dekho na.. ammy is not calling me. I know he can speak out to me.. she blabbered out like a baby to him with sad pout on her face,
Ammy instantly squealed in happiness seeing his father after a long day, he started throwing his arms to be taken by him.
Maan took him while geet reluctantly let him go, then she slowly walked upstairs without listening to anyone.
Geet.. maan try but she was disappeared in their room,
Jaane do use maan, Rahul held his shoulder, man looked at him hearing him,
She needs time, take care of her, ammy surely will call her soon..as he is just so little now. Needs time. And geet too needs to understand this.
Yeah. She I just upset that ammy call me before her.. maan revealed sadly feeling pain to see her in that condition.
Oh.. jealous type..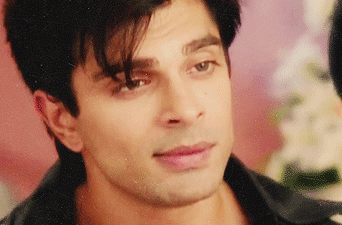 Rahul realized.
So what.. it's right on her part to feel like this, she is the mother after al.
You are right maan, but here we can't force child, can we..!?? so let her wait for a while.
As ammy has now taken her name, he will start calling her after a while but very soon.
Are you sure!? Asked maan looking at the stairs with frown on his forehead.
Yes maan.. I am damn sure.
……
Geet got herself back from her sulking as she really understood it wasn't ammy's fault.. it was she who is being desperate to hear him call her mamma..
How wonderful that feeling will be, hai na?? she talked to herself lost..
Yes it will surely.. jaan. maan engulfed her in his arms from behind, trying to sooth her pain.
Maan, I am really fine. She turned in his arms cupping his jaw knowing he must be worried for her, he peck her palm lovingly listening to her,
Infact.. I can wait little to hear those precious words from my baby's mouth.  I am behaving like child now, I think, she chuckled
But maan could read that hidden pain in her doe eyes.
Geet. He jerked her in his arms, if you behaved so also.. then there is no objection darling. You can.. it feels good to see you stubborn. Demanding and childlike .. I love to pampered my wife.
Geet blushed hearing him as she hides her face in his chest. But I don't like to trouble you. she played with his shirt buttons.
Maan guide her fingers to open his all buttons, baring him to her.
It's your right.. tum nahi sataogi.. toh kya koi aur..he hissed suddenly feeling her teeth on his neck,
As geet just bites him hearing his words, maan chuckled as she looked up glaring him, dare you take other woman's name or speak like this.
I like it, Mrs. Khurana.. he bite her little nose, making her pout.
I love you, mr.khurana! she pulled him down at her level by holding his shirt collars and maan took her lips for a soul searing kiss.. enjoying the authority of his wife on him.
……….
Few weeks passed, and geet was over the moon as ammy started calling to her, she just leave all things at a side and listen to her son's blabbering all time. .. making all family member to just roll their eyes and laughed out to see her antics.
Maan couldn't stop admiring her as he stood there watching her playing in the water with her friends and family.. as he had planned this surprise trip for his sweet wife.
He looked at kunal who was there with his date, he have no grudges against him now, after that night, he also came to know about his new found feelings for another lady apart from his wife, he was over the moon.. out of this jealousy feeling. He felt so relived and today he was with his date, so no problem for him.
But his thoughts were so wrong as he saw both splashing water on each other, laughing out loud pulling each other's legs.
Without his will he felt himself burning in jealousy and he just made a wild dash towards them.
Pulling her in his arms from behind, she startled and fall onto him, he wasn't prepare of this, ended up falling back, and both falls back in the water.
All just rolled their eyes knowing maan's possessiveness for her, and left from there to give them privacy.. taking ammy along with them who was enjoying his time with his fav. Rahul uncle and anna aunt.
Maan.. geet tried to stable herself, she clutched his neck tight clinging to him for her dear life.
What was that..?? she blamed him knowing how he pulled her into..
What jaan. I want to play with you..
Like this. Said geet giving him glare now.
Why are you getting angry on me, he blabber like a child melting her thereby..
Before sometime you were having great fun with that guy.
Now.. now.. geet understand his problem, she let out a hearty laugh.. oh maan.. what would I do to you.. she put her palm on her chest, and continue to laugh.
Maan just jerked her in his arms so close, the air also couldn't passed between them.
Say me you loved me the most,, he demanded possessively glaring her, pressing her to him.
Geet couldn't help but falling for his cute possessiveness. She cupped his jaw lovingly string at his face.
Maan waited impatiently, when his face expression changed, hearing him,
Who said I love you the most,
He frowned not able to believe his geet was saying something like this..
Geet..??
My son is my favorite now.. saying so she chuckled and feeling his loose hold she made run from his arms, but couldn't go further with large waves and about to fall but maan quickly held her.
Maan, who was first shock hearing her confession, he was lost for a while but then he came to reality and saw her running, he quickly followed her and caught her in time.
He swung her around in his arms, making her look at him, kya kaha tumne..his jaw tightened pressing her delicate body in his arms.
Maan… leave me.. she saw around to find anyone,. But there was no one around nor their family. Friends.. nor any random person.
Don't worry,, jaan.. now you are caged with me alone. No one to save you.. he smirked devilishly
Geet stammered.. trying to pulled herself out of his arms,
Speak up.. he demanded jerking her close, their noses touches ,,breaths mingled, while geet whispered.. what are you doing.. she felt his hands going trailing down on her bare arms, then reaching up he teased her bare skin of neck with his long fingers.
Maan cupped her nape strongly and pulled her lips into his mouth..kissing her carnally..
I love you the most, darling hubby.. she whispered after the kiss ends, making him smile, i was just teasing you.. and ammy is part of you, so you don't have to jealous of your own son.
I am not.. jaan.. he said strongly.
Then kunal.? Geet teased him with hidden smile on her face.
Maan jerked her closer again, getting her teasing.
You know, he is going to marry now, geet tried to pacify him, rubbing his arms
I tried, jaan.. but I don't know what happens to me .. I just can't bear it..
You don't have to.. she cupped his face, then pecked his forehead, vanishing those stress lines form his forehead.. I am only yours.. she gives him a tight hug trying to sooth him, as she couldn't see him in stress..
I know..he hugs her tight burying his face in the crook of her neck, trying to melt in to her sweet essence.
Hum baar baar.. yahi kahenge maan, if you want to listen to me again, then I would like to repeat it whole day and night..that I am only yours.. I love you the most, honey.
Maan felt bless to have her all for him. Her pure and unconditional love only for him..hearing her , it sooth his all senses..
As he pressed her closed to his heart, looking at her serene face.. geet looked up and raised up to lock her lips with him..
THANK YOU SO MUCH TO EACH OF MY FRIEND FOR YOUR SUPPORT
WILL COME UP WITH NEW STORY SOON..AND DO TELL ME WHICH ONGOING STORY YOU WANT FIRST TO READ.. I WILL START IT..
I AM GONNA FINISH CHEF NEXT DOOR AND WE NEVER KNOW WILL BE ON YT.. YOU GUYS CAN SUBSCRIBE TO MY NEW CHANNEL FOR REGULAR UPDATES, GONNA POST NEW STORIES THERE. :))