Geet dropped him off at the Handa gate next morning, after Arvind left for office. Both share deep lip lock before parting apart, I missed you already..
Geet chuckled hearing his, childlike talks,
Maan pulled her in a hug, I wished I could take you home right now and we stay together forever.
His sweet words made her heart flop again, she too wished the same but she can't seeing her parents upset faces because of her.she wouldn't wished that.
We will, Maan!! However she tried to comfort him, let my parents say yes, I will immediately come back to our mansion. She pulled out and cupped his jaw, looking into his eyes , there was passion, yearning.. and love overflowing from her eyes, which held him captivate with her gaze.
But your mom..Geet suddenly asked, pulling him back to senses,
Don't worry about her, Maan said nonchalantly, not interested in talk about her.
But Maan,
shh…he put his finger on her mouth, I said, you don't worry, if you still want I will try talking with her.
Hearing him, she smiled satisfied with his answer, anything for your happy, jaan.maan said lovingly, tucking her soft tendrils behind her ears.
But if she still not agree, I will not persuade.
Maan..Geet whine..
I can't do more, I told you, I will try,
Okay, my darling, gussa kyon ho rahe ho!?? She said sweetly pulling his cheek.
I am not angry.. just don't mention about her.. he said grumpily, turning away his face.
Geet felt bad for making him upset in the morning itself, so she tip toe and peck his lips but before she could pulled back Maan grabs her for a soul searing kiss leaving her breathless.
…….
As soon as geet step inside, she was encountered with angry Madhu on the door, who saw her bidding Maan happily.
Maa please, Geet held her hands pleading her, Madhu was already melting because she was guilty already .
I need your support, I am tired, physically and mentally..
Geet.. Madhu looked at her , before this, she had never heard anything like this from her mouth.
Can you convince, papa.. he can change his mind,..
I will try, Geet..
Geet was delighted hearing her, thank you so much maa..saying so she gives her big hug.
Madhu embraced her warmly, still feeling uneasy..but she tried to just give her warmth if not love. .
…
Maan walked inside his mansion, really in happy mood for spending beautiful night with his Jaan, then stealing kisses from her in the morning before leaving, he was smiling own self reminder about their moment, her shock face..she looked adorable..
His thoughts broke suddenly hearing voice, Maan, where you have been!?? Early morning??
Maan looked at the person sitting across him on the sofa , sipping her coffee, she raised her brow asking so
Maan hated the way she breaks his thoughts sweet thoughts about his Jaan.. he hated her attitude to the core, the way she speaks to him ..no one dare to speak like that with MSK..he had given those rights only to his Jaan and Dadi.. he was not able to accept her as his mother yet, after these long years. It's another thing, he respects her .
Tell me honestly, were you with Geet Handa, yet again??
This broke his last string of patience he was holding onto..
Correct your words mom, it's Khurana, she belongs to khuranas now, badi bahu of Khurana's..Mrs.Geet Maan Singh Khurana!! He said out loud and clear, very proudly.his eyes shine..
Sumitra became angry hearing him, you want to get back together with her!?  I won't agree ..
she blasted standing up, facing him angrily.
Doesn't matter, if you agree or not.. Maan blasted back, he had thought to made her agree, but here this lady is not even ready to listen him..is she is not then he also do not care ..
Dadima who was on the stairs listening their bickering , walked down.. Maan behave yourself, you can't talk to your mother like this.
I will, Dadi, but first asked her too..
"Maan, how dare you, talk to me like this, just because of that woman." Sumitra.
The woman have named, Geet Maan Singh Khurana.
I won't accept her..
My marriage is mine, i am going to spend my life with her whether you agree to it or not.. Dadima had already accepted her as the DIL of this house.
Hearing him, Sumitra gives him dreadful glare, his words clearly hinted her that she have no place in his life.it hurt her deep inside, she had already accepted him as her son from the time she had married to his father but she couldn't made him accept her as his mother however she tried, he just asked for his privacy and she left him, for his happiness, may be it was her fault to listen him that time.
"Maan, enough..bahot ho chuka,go to your room now , you are getting late for your office." Dadi
Maan tried to calm down his anger, and gives one sharp look to Sumitra before ascending the stairs to his room angrily.
I am sorry, dear, dadi apologies to Sumitra holding her hands, she really felt sorry for her, she is one nice woman, with high ego problem like Maan, that's why both clashed  always .
No..you shouldn't asked sorry, moment..it's not your fault, galati toh humari hai, I forgot he prefers his privacy in his life, I made a mistake again to interfere in his life..he still hasn't accepted me, has he?? Sumitra asked giving her painful smile.
It's not like that, Sumitra, he has.. it's just, he couldn't take a word against Geet.
Sumitra raise her eyes to look at her mother in law in surprise.
Don't be surprised, Geet is not the way to thinking to be
She is one innocent girl with pure heart..or else she haven't managed to live with all these months.. in abusing marriage.
Mom..Sumitra gasped, her words shocked her.
Dadi then narrated her everything, making her aware of her mistake she did.
You must have fallen in lies of Sam.
She did told me..
Dadi stopped her again , told her about Sam and her evilness..her evil plans..
"Hume maaf kar dijiye, mom. I am really ashamed for my wrong behavior with Geet." Sumitra.
It's okay, beta ..you are not at entire fault, that girl have filled your ears..now you know,
Dadi patted her cheek, but Sumitra told her about her leaving.
Dadi tried to convince her but she wanted sometime alone ..
Plz mom..Sumitra squeeze her hands
Seeing her already guilty, and upset, dadi couldn't do much but agree to her.
"Par aapko jald se jald wapas aana hoga, humare paas." Dadi.
I promised,..
……
Maan angrily rushed to his office, he actually forgot that he has to visit his wife first.
It was almost afternoon when did his anger cool down and he remembers about Geet.
Geet..he immediately took his cell to call her, only to see lots of miss calls from his beloved wife.
She must be worried for him, and damn..he forgot ..he cursed himself before making her call.
Maan, where are you!?? You didn't come..?? And so and and on.
Geet..Geet..atleast give me a chance to speak.
Geet makes a face, humne kab aapko roka hai..
Maan let out a small chuckle hearing complaint, surely, she must be pouting and making faces , he rushed out of his cabin to catch her glimpse..he hurried out towards the elevator.. tumne nahi roka, Jaan..but your bakbak..
Haww.. I was here concerned for you, and you … Leave it.. Hume aapse baat hi nahi karni..
Geet.. geet…
he tried but there was no response from her side, except her soft whispers, ek toh inhe Apne kaam se fursat nahi milti..he definitely forgot me, in his work..humari sautan..unhh..before phone went dead.
Maan laughed out, putting his phone down to speed up the car.
….
Geet was really in bad mood when Kunal walked inside taking her by surprise.
Kunal, !?? Aap yaha..??
Why, any problem,Geet.. kunal was offended with her question, Geet just shook her head in denial, standing up from her chair.
I thought to meet you, I brought lunch for you. He showed packet of food to her, which he was carrying.
Kunal, actually.. I had planned to have meal with Maan, he might come anytime.
Kunal stopped in his track, keeping packets of food on the table, good, he is not here yet,
Ji..!?? Geet looked at him
I don't like him around you..
Geet was taken a back with his frank reply, don't talk like that, Kunal.. he is very nice..
He is..Kunal started but was interrupted with sudden entry of Maan,who rushed inside without a knock.
Maan's blood boiled to no extent, seeing him there, that standing so close to his wife .
Kunal was no less, he was already frustrated getting denial from Geet ..he gives him furious glare, with small smirk playing in his lips seeing his angry face .
What are you doing here!?? Maan asked in low dangerous voice.
"I am here to see Geet.." Kunal.
Before both began quarreling, Geet interrupted, Kunal, shall we meet some other day.!?
Alright geet!! But..if you can..can you walked me downstairs.. asked Kunal sweetly
before Geet could answer, Maan taunted in furious voice, are you 3 -4 year child, !?? My wife stays here with me!.said Maan possessively, walking by Geet's side, facing him.
I am asking Geet, not you!! Kunal muttered angrily, giving him glare.
Both stood facing each other, fighting with eyes only,
Just then, the intercom in her cabin buzzed, she picked up giving both of them one scary look.
Alright send her in, she put the receiver down, and rushed towards them.
Stop it!! Geet comes in between, my client is her, so please.
Both left a sigh, taking steps back, Maan turned his back to her, still frustrated with the guy's sight
Maan, you be here..I will just walked him out..
Before he could answer both walked out..
I just asked you to walked me down, he was so weirdo.
Kunal.. !?? She gives him glare, he just possessive for me.
Yeah..I know you can't take word against him!.
Aap jante hai toh kyon aisa karte ho..
What do you mean, I started it..your husband start it always..
Geet still upset , turned her face away, Kunal walked up to her, they are down near parking, Maan was watching them from huge window upstairs, unknown to them.
His blood boil, fist tighten in rage, seeing him holding his wife's shoulders,
Okay, I am sorry..
You don't have to be..Geet instantly melted.
I don't know what should I do if you!?? Ek minute gussa aur ab..?? You are only saying it.. said Kunal shaking his head.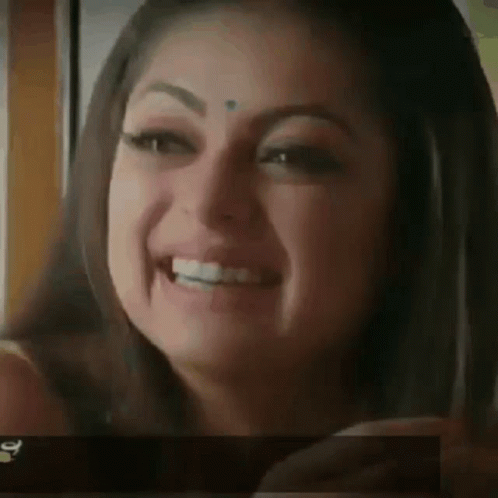 Geet laughed out sweetly, you don't have to do anything, but have to bear this silly girl for lifetime.
His heart skip a beat hearing her, but his all hopes crashed down again, hearing her next comment, friendship ki hai, toh nibhani toh padegi na..!??
You can't back off now..
Off course, I don't even want to, he became lost in her again, saying so..
Geet flatter her eyelashes, looking everywhere but him, as the look in his eyes trouble her to the core,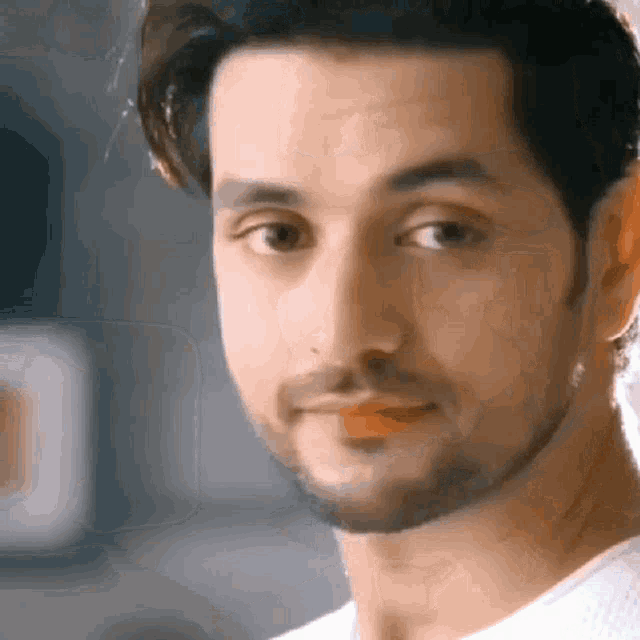 After a while, she clear her throat to get his attention, I think, you should leave know, Maan must be waiting for me.
His heart burned, keeping his emotions in control he nodded his head, and turned to go.
I really wished, Kunal.you will find your soulmate soon, babaji ..plz humari yeh murad puri kar dijiye..she prayed to her God, earnestly as she saw him sulking again, his dropped shoulders told her his state.
….
Kunal was about to get inside his car, when one girl dash onto him, I am really sorry.. murmuring so, she dashed inside the huge building of Handa co.
Kunal left a frustrated groaned and sat inside car but his hold halted on the steering..one minute..I didn't felt that disgusting feeling or weird feeling after that girl touch me..!??
…..
Geet walked inside slowly, Maan's back was towards her, Maan..she called out locking the door of her cabin.
Unknown of the awaiting storm, she slowly put her palm on his shoulder, and next moment found herself harshly getting pinned on the wall by her raging husband, without giving her a moment to think, what's happening..he slams his mouth on her lips angrily, kissing her harshly.
to be continued..
Precap :-
Geet broke into tears..
And he immediately regretted..
Do like and comment, lots of stay safe and take care of yourself and your family.
I am going to finished this in next two updates, because I think it's right time now, we can't drag it more..or the essence of the story will disappear. So I think we needs to wrap it up.
But you guys can always read your favorite Kyon ki..anytime here on Blog. Whenever you guys want.. I will put pwds of few chapters on index, so you guys can read it.
Really thankful to all of you for being here, supporting me in this crazy stupid story, 
really appreciate your each comments and likes, taking efforts of log in to first then writing down Comment.. I am really honored guys to get you as my friends and readers.
Take care,