Part 31
I Don't know…He whispered in between his kisses while geet just sigh in sweet torture he was inflicting on her.Soon he kisses her each bruise marks softly before applying cream on it.Geet was just moaning continuously not able to bear it , she wriggle under him  .Sweetheart stay still he warned her as he continue his work of applying the gel on her private part .  It was hard for him as well but seeing her condition he control himself. She looked already tired. He thought looking at her worn out condition.…
Next morning geet woke up feeling extremely fresh . There was small smile playing on her lips. She felt at peace and relax.  It felt new morning today, she look at her side only to see its empty. She frown but soon blush appear on her face and she hide herself in a duvet.…
Kya Hum aaj bhi nahi Jaan nahi sakte ke aap puri raat kaha the ? She asked directly this time on his face as soon as he entered inside room. She knew she have no right this time after she herself cross that line but today she can't stop herself,  she desperately wanted to know it today. WHY DID HE MARRIED HER  . ? IS HE REALLY HAD AFFAIR OUTSIDE OR ITS SHE WHO IS WRONG HERE ALTOGETHER. Her eyes became moisten thinking all the possibilities. But she try not to show him any emotions.
No..you can't.  His voice was strict .little high. his eyes were blood shot but that feared her nothing as she now having the power of her love.
Did you even knew , yesterday was karvachauth fast ??His eyes soften in realization. Why did you keep it , Rani ??She was flabbergasted with his question. How could he asked her even. It's every married women right SAMRAT. She spitted angrily. But i.. leave it . Did you broke your fast. He come closer and hold her from her shoulders in concern. She was hell confused with this man now. His strange behavior,  every time changing .he was always a big puzzle for her. She thought frowning at his concern.
Where was your this so called concern , when yesterday I was starving for you? ? She fire her pain through her words pushing him away. She can bear no more now when now her love is beside her giving her straight to fight first her own .I told you that you don't had  to kept that fast. He shouted back seeing her behavior today.Leave it rani. Have you eaten anything from morning. He asked again ignoring all together. She just not having any clue what get from his strange behavior,  she stared at him still when he hold her wrist and drag her downstairs. Let's have today's lunch now.…
His eyes spitted fire watching the scene in front of his eyes.  While GEET take one bite from king's hands and gulped it down sneaking her eyes from his burning one.He tighten his fist and left from there angrily excusing himself.Rajmata smirk yet again watching the scene while her eyes burn in hidden fury .Didn't you broke the fast yesterday,  Rani ?? Or DID YOU ??She asked from her though knowing the answer beforehand only.Geet was startle , she fumble but Samrat spoke in her defense making her ashamed of her own self.No.Rajmata. she didn't.  Don't know from when she is starving. He looked concern to which geet just frown drowning in her own guilt yet again.…
He was furious beyond limits . He thought , he did a mistake of getting closed to her . He closed his eyes and the beauty of her flash in front of his eyes making him go madThere was something going on inside his mind.…She ran to his room but got restless not finding him there. Later she came to know .he is not at palace but has gone at sight.She return back sadly and thought to roam inside the garden ( the same which was just reserve for her by the king )She looked at the black sky . There was no moon or shine. It's only darkness. There was clouds gathering around indicating it's going to Rain today. Weird .. she thought frowning but soon got lost in the smell of atmosphere.  She closed her eyes and inhale the aroma. It's magnificent,  she thought smiling ear to ear.She is happy.. happy beyond limits today. She had nothing to fear today because she had her love beside her. Geet thought,  her eyes filled up with true happiness today shining through her hazels.  She knew she lost her precious possession today but she was more than glad that it was to her love.
Soon it started to Rain heavily astonishing her but she smiled in delight and take one step jingling her anklets,  another one abdomen own her legs started dancing in its own rhythm forgetting all the world around.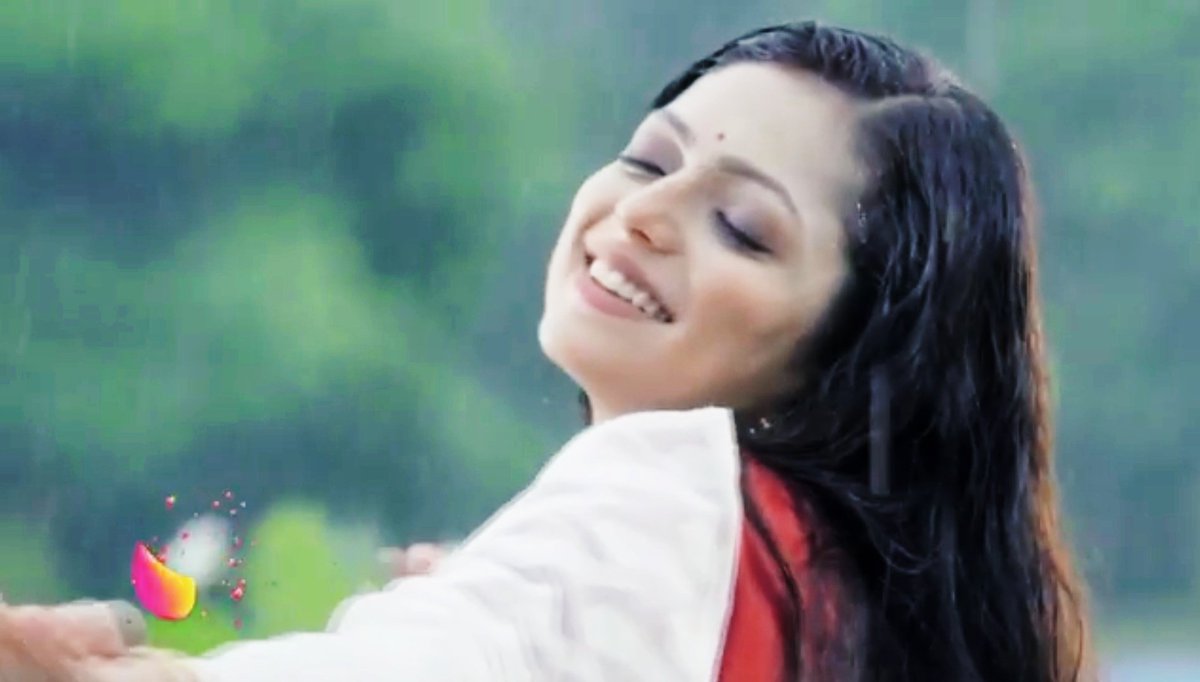 Maan came back late at night and he was just passing by her garden when he heard her anklets sound.  It's always mesmerized him ,,so it did now. He take steps towards his destination and his step halted approaching her . His sweetheart was dancing like a mermaid in the Rain.her sari was stick to her body like a second skin, her hips were swinging making him mad with his desires for her, to have her. 
He stops rooted on spot watching the magnificent view in front his eyes. He got drench in rain as well and took steady steps to reach near her.