PART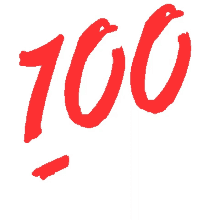 Early morning,
Maan snapped open his eyes, feeling her stirring in sleep, he couldn't sleep whole night in worry for her.
He looked at her only to find her slowly opening her eyes, Geet looked at him, soft smile adores her face, her hands went to touch his face which was so close to her taking her breath away.
But then as those flashes crashed upon her, she flinched, her hand stopped in mid air, she turned scared, her hand went on to her baby bump, she frantically caressed it trying to feel it, oblivious of Maan who was looking at her intently trying to absorb her each reaction.
He was sweetly surprised to see her beautiful smile after that horrified night but then it was just for a while because again she was back to her scare self. Maan watched her scare eyes frantically moving, becoming big in fear, horror then her gesture of feeling their baby.
He couldn't bear more, just pulled her in his arms , facing her with his furious eyes but behind those there was worry and fear for her which Geet failed to notice in her own emotional turmoil.

What is it? What is bothering you, Geet? Tell me!!
He asked in low dangerous voice keeping his anger in control.
She was already shivering getting those flashes , and now seeing his red eyes she lost her senses, couldn't utter a word.
Maan realized what he is doing, he mellow down instantly, looked at her fearful face, and something inside him broke, oh Sweetheart..he pulled her in a bear hug, just tell me Geet what is bothering you, he again tried but she was mum, blank.
Its only a dream, Geet! Nothing is real. You don't have to think about it, alright?
His words buzzed in her ears, making her jerked back, she looked at his face, confused, trying to find answers to her nightmare, her hand caressed his face, Maan looked at her intently getting worried for her, seeing her silence, you really love our angel, don't you?
She let out the thing bothering her, making him gasp, he looks confused, hurt realizing her words, I do sweetheart, I told you, I love our angel same as I love you, Geet! He said putting his palm on her tummy, loving their baby,
Geet looked at him with her moisten eyes, but those flashes just couldn't leave her mind, she put her palm on his, still lost in her thoughts that fail to see how much she has hurt her hubby.
Geet, don't think much, it was just a nightmare nothing else, he pecked her forehead, controlling his all emotions and got down from the bed, you take rest for a while, we have to go to visit doctor.
She nodded absent-mindly, and lay back, Maan covered her, again giving light kiss on her forehead he departed for his morning routine.
…
Maan looked at her, she was again silent, lost somewhere, he hated it, hated the way she took everything to her heart, hated seeing her sad, that silent. They were returning back from hospital, when Maan thought something and stopped the car at side, he made quick call to his Dadi arranging their visit to orphanage.
He shut the phone down and looked at her only to get amused seeing her smile, his eyes followed the path to see the reason of happiness on her face again. It was little baby again, with his parents, the baby was laughing, almost squealing out in excitement in the hands of his dad.
He stopped the car for a while, letting her enjoy the scenario, while he enjoyed the sight of his happy sweetheart.
…
The car stopped once after reaching 'Angels Home'. Geet looked at the board then ahead at the little home and she got down in excitement, like a little girl, Maan watched on surprised again seeing his upset wifey coming back to life again.
Geet..ruko.. he called out seeing her hurried attempts, she stopped waiting for him to park the car,Maan rushed forwards towards his pouting sweetheart and give her smile.
Let's go fast.. she hurried forward followed by Maan, who just shakes his head seeing her antics, but was finally relived to see her back to life again.
Geet got busy again with kids. Taking that little girl in her arms she walked upto Maan showing him, Maan, this is pari.. cute hai na.!?
Maan got the girl in his arms, tickling her , making her giggle, he laughed along with her, seeing Geet's pouting face, it makes his smile widen.
Geet continue to watched the scene, admiring her dear hubby for a while with sweet smile on her face, then pari, but soon those flashes comes again, shaking her hard, out of her reverie.

She realized, she has seen the same scene in her nightmare, she started to tremble, getting scare, she looked at Maan, and the little baby girl in his hands, he was now throwing her in air and catching her.
She turned scare, her eyes widen, she gasp putting her palm on her mouth, then at Maan who was now giving her smirk. She was reminded about the devil Maan whom she had seen in dream, she looked at him again.
Maann… She shouted making him startle, next moment she snatched baby from his arms glaring him furiously,
Maan was confused, so was others, even Dadi witness the scene.
All were clueless with her sudden change of behavior.
Geet.. Dadi called her, she was instantly calm down, dadi, AAP kab aaye .
Just now dear, Maan has call me to accompany you.
Geet looked at him, realizing her mistake, she could really able to see his hurt face now behind those angry eyes.
Maan turned to go, when she called him, Maan..
Dadima, I am going to office, you guys carry on, I will joined you at dinner at home, saying only this he rushed from thee without giving her second glance.
Geet turned teary, she looked at Dadima for help, kya baat hai, beta! Why were you looked upset sometime before.?
Geet looked at her, then at pari who was sleeping on her shoulder now, she smile, caressing her face, then both walked back inside, she gives pari back in the hands of in charge there and both women walk out towards the garden.
Dadi listened to her carefully, and let out a small chuckle, Geet looked at her confused, you are really worrying about that small dream, Geet?
Geet pouted with sad eyes, but Dadima, I couldn't keep that thing from my mind.
Don't think too much, beta, it's only a dream,
Phir bhi Dadima, Hume bahot dar lag Raha hai! Geet put her fear before dadi.
Isme darne ki koi baat nahi hai, Geet! It's only dram, beta , you shouldn't worry too much, it will affect your baby as well and you see , how much you hurt Maan in this.
I am sorry, Dadima,.
Humse nahi, you should ask sorry from your angry husband now.
Dadima, woh bahot gusse main the na!?
Yeah, he was but then it is your duty, to pacify his anger now, manofy him.
Woh nahi manenge..she pouted,
Aap khud kaise yeh decide kar Sakti hai, that too without doing any efforts, AAP manake toh dekhiye unhe..he loves you dear.
Geet felt really sad now for hurting her hubby in all this , she never realized till what extent she hurt him. But she was not in her right senses, lost in her own fear that too so silly thing, she thought pouting her lips.
….
Maan couldn't concentrate on anything at all, he kept snapping at each and everything or every one. Staff did wonder what happened to his mood suddenly, when from past few days he was nice unknown of the reason being his moody wifey.
He has had enough, she simply couldn't understand me, he thought reminding her rude behavior some hours ago and still he was in her thoughts.

His eyes closed, head rested back on the chair, contemplating on her weird behavior suddenly after that nightmare she have, she didn't revealed the reason yet, it was obvious to him she must have seen bad dream , after her waking up like this screaming out.
And then her making distance from him, he jerked open his eyes, feeling miserable just with the thought, that thing had hurt him deeply. Adding to it, her rude behavior in the orphanage, that left him furious ..hurt..he couldn't reasoned it.
His thoughts suddenly went back to thoughts of there life back at the palace, he had hurt her enough and…
Did he fail to gain her trust back yet? The thought crosses his mind. He slam his hands on the table.
He take the receiver in his hand to call her, at least ask her a reason of her behavior, the thing hurting her or she didn't even share about what she seen in the dream that was making her this cranky , till the edge that she is pushing him away.

Before he could make a call there was knock, followed by adi's arrival, calling him for meeting.he was about to cancel it but thought otherwise and get up to go, putting down the receiver just as he had taken it in hand.
….
Geet couldn't seat in peace after realizing her mistake, she strolled in her room continuously from one corner to another thinking of the plan to manofy her hubby. Her head started to spine but she couldn't come to a conclusion.
She finally took sit on the bed and took her cell to call him, the ring was going but he wasn't taking the call.she tried few more times but result was same.
Itne narraz hai humse!?? Lone tear roll down on her chubby cheek.

He has to..after what I did..
Hey babaji..kitni badi galti ho gayi humse! She put her palm on her mouth to suppressed her sobs as she was reminded about his hurt face, then her rude behavior in the flow of moment, it wasn't completely her fault , she was as if in the middle of those misty thoughts of her nightmare, she was seeing it before her eyes.
But then, neither it was Maan's mistake when he knows nothing about the thing, and how on earth she could think like this about him.
He couldn't hurt their baby nor her, for he live her beyond.

I am sorry, baby..anjane main humne aapke dada Ko hurt kar diya. I can't be forgiven..she sobbed silently putting her hand on baby bump, couldn't stopped from drowning in own guilt.
….
Maan was held up for long hours in the meeting, his phone was on silent that he was obvious of her miss calls.
Once finished with his work for the day, he wind up and checked his phone, only to get shock seeing so many miss calls from Geet.
Geet!?
He was reminded about his anger on her for a moment, but next minute he called her back thinking, something must have happened to her. He couldn't neglect her at the moment however he is angry with her, and then he couldn't remain angry on her more than a minute, his love for her couldn't make him. He was surely hurt but not more than she was because of him, keeping those thoughts in mind he tried to makes himself understand of her unsaid pain.
Hello Maan!??

His thoughts were halted with his wife's meek voice.
Wait!! Did she cried..!? Her voice sounded like that, he thought answering her back, as he comes to the parking lot to take his car out.
Yes sweetheart!!? He asked so sweetly that everything melted inside her and she couldn't stopped herself from breaking down, but she suppressed her cries, you are late, she complaints cutely, pouting her shivering lips, while wiped off her nose sniffing silently which was heard by him.
He pressed the break hard,are you crying, Geet!? He was much more tense now.
Not at all, Maan..she quickly managed herself, gulping the sip of water down her throat, why did you think so!? She asked so innocently, thereby getting caught by his sharp mind.
Oh..so my innocent wifey..want to play with me?
Oh..um.. she stammered, I am not playing anything . Aap bas jaldise ghar aa jaeye..
Achcha..kya surprise hai? Keeping on a talk with her, he speed up his car, worried about her.
She bite her tongue, how did he know, babaji!? She said out loudly her thoughts making him chuckled as he knew she must be pouting her lips now complaining about him to her babaji.
Aapko kya karna hai jankar,she snapped irritated. AAP bas jaldi aajaiye..you know you are late today, she complained again frowning cutely on phone as if he could see her face.
Baby missing you, already.. she added
Is it? Or baby ki mama.

Ji nahi..hum kyoun aapko yaad karne Lage, woh bas humne aise hi aapko call Kiya.
He let out a hearty laugh hearing her. Geet's lips curved into Beautiful smile hearing his laugh, at least she could makes him smile at the end. She felt relived somewhere but still guilty for making him sad without no fault of his and she still has the work at her hand to rectify her mistake.
…
Precap :-
Geet in office.
THANKS TO ALL MY FRIENDS AND READERS OF MEHBOOBA.. FOR BEING HERE WITH ME IN THIS JOURNEY. SPECIAL THANKS TO REGULAR READERS OF THIS FF. AND I AM TOO SAD WITH SUCH A LOW RESPONSE.. CAN'T BELIEVE ONLY 16 LIKES TO PREVIOUS UPDATE BUT COULDN'T STOP MYSELF TO GET EXCITED WITH SEEING THIS 100 NO..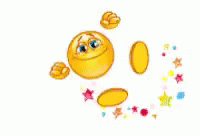 NOW I WANT 40 LIKES TO THIS ONE.. AS THIS IS LONG UPDATE OR ELSE NEXT GONNA PWD PROTECTED