You forgot , don't you RANI ?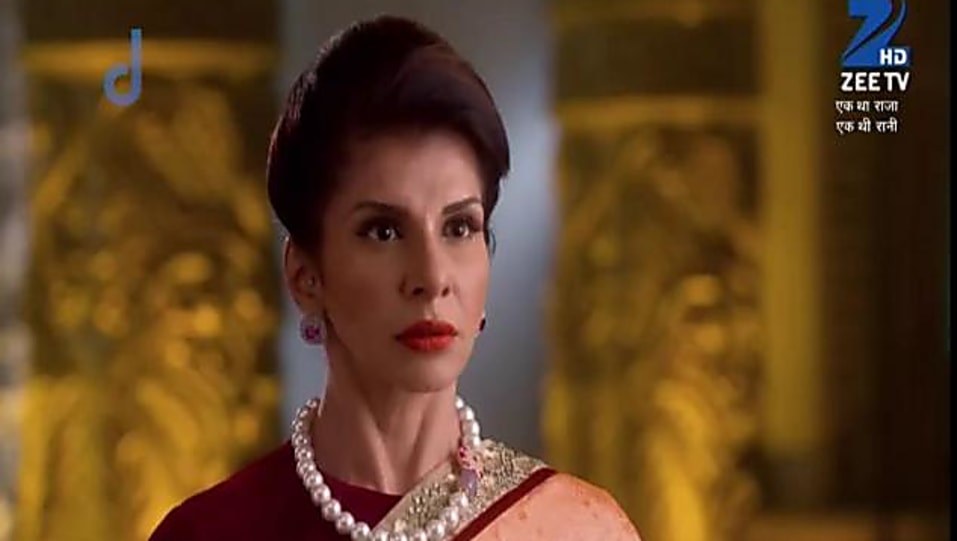 Rajmata sneered at her totally in fury .
What are you talking about ? Geet was all lost somewhere she don't know where herself.  She couldn't able to knew the meaning of her taunting not able to counter her back this time. 
Rajmata smirk devilishly,  watching her lost expressions and she threw her next card.
It's Karvachauth tomorrow. All this I have to make you remind . Isn't it your duty RANI ??
Her words kept buzzing in her head as she stared at the moon continuously.  
She was in dilemma what to do or not , still confused about all happenings. Still post in right and wrong things.
Please show me the way , God !! 
She closed her eyes only to watch his handsome face flaw ting in front of her .
She snap opened it not able to connect anything and went to the bed trying to sleep but she was fail miserably.  
…
It was 4 in the morning , she woke up feeling extremely tired just getting 2 hours of sleep . Her body aching badly. She opened her sticky eyelids and looked at her side only to get shock to see him near sleeping peacefully. 
How come he is here today. She mentally curse herself to forgot his routine everyday.
She is the whole woke up little late everyday .it's today because of the vrath (fast).  Her face sadden with the thought. 
If it was before , if he could  have loved her,  if she could be happy ,;if everything might be fine . Then she could had been happy to do this ritual to keep this fast but today everything is messed up with her heart and life. 
She regret the moment she even admired him , thought that she will get the love from her husband whom she used to worshiped before. But she was fool to do so. Her tears rolled down on her cheeks at thought of his betrayal. 
She knew , she can't still come on a conclusion of where he goes everyday night but there was huge chances to her …  but still her heart ached with a thought.  Whatever that might be ,,he is her husband for the name sake only. She had that relation with him. 
Her breaths chock thinking of her same doings. About him she still was unsure but what she is doing herself. 
She closed her mouth with her palm not to broke into sob when her husband was sleeping peacefully . She crawls down silently for new day ahead .
…
He woke up from his miserable sleep ever with a sound of his phone. He pick it up lazily only to heard his dadima's amuse voice.
Are you still sleeping , son ?? 
He looked at the watch only to see its 8.am. 
Damn..he groan getting from the bed and move to balcony. 
Nothing dadima , was late yesterday from work .
Still you don't sleep this late.she tease. 
Dadima please..now don't you start anything now please.
It's related to any girl..
Dadima. .don't you think any other things than this stuff.
Maan. don't you talk to me like that. First of all its been a month now you didn't come back still and what other things I have to think other than you. It's only you my son. She become emotional at last .
Dadima please. I will be back in a month or will before that ..but soon enough for sure .his eyes landed on her beautiful sight . While he lost it completely seeing the goddess descending the stairs of small temple in palace below. 
He quickly bide bye to his below dadima making her amazed again while he move out to reach her.
…
Devi maa,  please forgive me for the sins I did or going to do . Her heart cried with a thought of forgetting him. How could she when he stated to make his place in her vulnerable broken heart. 
How could she called it a sin when his each touches gives only a pure feelings to her. 
How could you called it a sin , Rani ? 
Her eyes widen in shock hearing him , he heard her prayers. While she was dreading to faced him after there last encounter.  
She somehow stand on her feet with heavy sari and tried to take the thali from floor when his hands touch hers making her tremble in her untamed feelings which were growing rapidly in the presence of him.
Thank you . Taking the thali from him she tried to go but he hold her hand in a shadow of her pallu hiding there contact from the guards standing there.
Yeh aap kya kar rahe hai .. hume chodiye. Koi dekh lega.  She whisper only to him while her hazels pleads him to leave her hand.
first promise me you will meet me in my room TONIGHT
He whisper back while his eyes roaming around on THE GUARDS.
Ji nahi. .hume chodiye.
His grip tighten more almost turning her white wrist into pink. 
Aahh. Hume chodiye.yeh Aap kya kar rahe hai.. I will called the king. 
Called now. He spitted on her coming little closed to her his eyes narrow on her face to see her hurt face.
Ji .hume manzur hai..Hume chodiye. She wriggle in his hold on the verge of breaking down now.
He let her go instantly while she ran away from there wiping her tears.
…
She stared at the moon continuously waiting for him but he was nowhere to be seen . She knew it but still little part of her heart craved for him , waited for him knowing he will not return. 
Don't he knew what is it today , didn't Rajmata told him.
Her eyes welled up blood tears again , she wiped it hurriedly looking at one figure coming towards her.her eyes sight was blur with tears and she felt dizzy finding him at last for her , she was going to fall when he ran towards her hurriedly swift her in his arms.
…
Far away from there somewhere .He looked at the lady standing in front of her lovingly as he place a kissed on her cheeks while she blushed furiously with his move. 
SAMRAT..
Lets break my fast now . I am damn hungry . 
While he broke it lovingly unawares of the pain he was giving to his own wife .
to be continue…